Why Maggie Nichols Decided To Talk About Sexual Abuse In Netflix's 'Athlete A'
KEY POINTS
Maggie Nichols, the first female athlete to report Larry Nassar's abuse, opened up about why she decided to share her terrifying experience in Netflix's "Athlete A"
Nichols shared that she wanted to help other people who may have gone through similar pain
"Athlete A" refers to Nichols as she was the first athlete to report Larry Nassar's sexual abuse
Netflix's newest documentary "Athlete A" is getting rave reviews from critics as well as the audiences. The documentary follows the story of female athletes of USA Gymnastics and the amount of abuse they endured from the hands of team doctor Larry Nassar and other coaches.
The title "Athlete A" refers to Maggie Nichols, the first athlete who accused Nassar of sexual abuse in 2015. Her allegations were not taken seriously and her dream of representing the United States at the Olympics was snatched away by the management for reporting the abuse.
Since 2015, Nichols took the decision to not discuss the matter in public. But she came forward with a lot of scathing details in the new documentary. In a recent interview with Elle, Nichols revealed why she decided to open up in the new documentary.
During the interview, Nichols stated that she wanted to help filmmakers Bonni Cohen and Jon Shenk in every way possible. The former member of the USA Gymnastics also shared that she wanted to help other people who may have gone through similar pain.
"I was asked [by "Athlete A" filmmakers Bonni Cohen and Jon Shenk] whether or not I wanted to participate, and I definitely wanted to, because I want to help in any way I possibly can. I [want to] impact other people and help other people who may have gone through something similar," Nichols told the publication.
Nichols also revealed what inspired her to come out in public and share the details about her horrifying ordeal with Nassar. She insisted that fellow athletes like Rachael Denhollander and Aly Raisman inspired to come out when she was caught in a dilemma.
"Seeing other girls and other survivors, especially Aly Raisman and Rachael Denhollander, come out publicly is what inspired me when I was deciding whether or not I wanted to come out publicly too. They are so strong," Elle quoted Nichols, as saying.
At the time, Nichols said that she was only 15 years old when it all started. Nassar was at the time treating her for the back problems she suffered during a training camp.
Meanwhile, Nichols also revealed that she will become a "student volunteer coach" at Oklahoma University and feels excited to move on and see what is on the other side of the floor.
"I'll be the student volunteer coach next year for the OU team, which I'm really excited about. It's kind of like learning the ropes of college coaching. I'll be able to travel to a few of the competitions as well. [It] will be really exciting to be on the other side of the floor," Nichols told Elle.
More than 150 women testified against the team doctor, making it one of the biggest scandals in sports history. Nassar was arrested in December 2016 after the FBI found more than 37,000 images of child pornography and a video of him molesting underage girls.
The documentary currently holds a score of 100% on review site Rotten Tomatoes.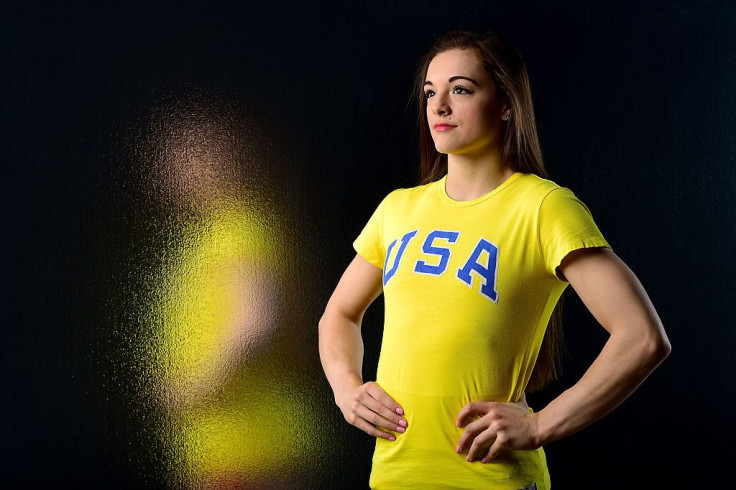 © Copyright IBTimes 2023. All rights reserved.