Why Meghan Markle May Despise Vacations With Queen Elizabeth Like Princess Diana
Although it is an honor to be invited to Queen Elizabeth's home in Balmoral, Princess Diana reportedly "hated" staying at the Scottish estate. This summer, Meghan Markle and Prince Harry are expected to visit the monarch with their son, Archie Harrison Mountbatten-Windsor.
However, some believe the Duchess of Sussex will share Diana's hate for the royal getaway. While the Princess of Wales allegedly disliked the country environment, one royal commentator claims Meghan's California roots will prevent her from enjoying the vacation.
Richard Fitzwilliams told Express UK that Meghan would hate her trip to Balmoral just as much as Diana did when she stayed at the property.
"It would seem likely that Harry and Meghan will take Archie to Balmoral this year to be with the Queen, especially as this will be a special time for them with Archie born so recently. The Queen is able to relax there as the politicians, too take a break," he told the outlet.
"We won't be told any details, but [it] would be interesting to know how Meghan, a city dweller, fares at Balmoral. Diana initially appeared to enjoy it there, but subsequently hated it," he added.
Due to Meghan's recent hiccups in the press, Fitzwilliams believes the Duchess of Sussex could use her visit with the Queen to change the public's opinion.
"Meghan has faced considerable criticism in recent months with her recent guest editorship of British Vogue having a generally hostile reception," the royal expert explained.
"The Queen is obviously fond of her, and if reports of their visit are correct will be looking forward to it enormously," Fitzwilliams continued.
In the 2017 book, "The Duchess: The Untold Story," Penny Junor claimed Princess Diana and Prince Charles stay at Balmoral following their wedding ruined their honeymoon. "It was a disaster, and only served to highlight how little they had in common," Junor wrote.
Not only was Diana unhappy with the environment, but the trip also forced her to acknowledge the issues in her relationship with Charles.
"She hated the countryside, hated his family's passion for horses and dogs, hated the rain that poured down remorselessly; and she felt that her husband was avoiding intimate contact," the author explained.
Meghan and Prince Harry have not visited Queen Elizabeth in Balmoral yet. However, the Duchess of Sussex reportedly has a special relationship with the monarch that may allow her to enjoy her time at the Scottish estate, unlike Princess Diana.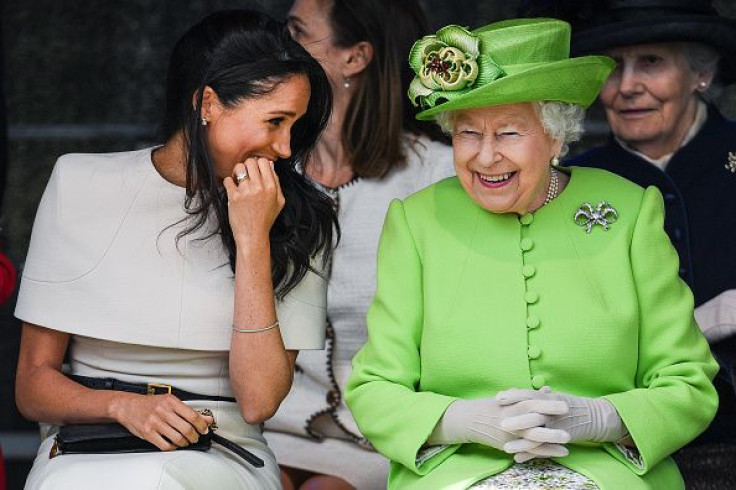 © Copyright IBTimes 2023. All rights reserved.