Why Meghan Markle Is Praised For Breaking Royal Protocol Unlike Kate Middleton
When Meghan Markle gives birth to the royal baby, she will ditch the royal tradition of greeting photographers outside of the hospital with her newborn and instead, keep the details about the child's arrival under wraps until a later time.
In the past, royal moms like Kate Middleton and Princess Diana have done the photo call shortly after giving birth. However, Oprah Winfrey praised Meghan for refusing to go through with what she considered a grueling taking.
"Oh my God. I'm so proud of her decisions. To be able to stand up and say this is what I really want for my baby and my family and now I'm going to do it a different way when it's been done that way for a thousand years? I'm just so proud of her," she revealed while attending The Hollywood Reporter's Empowerment in Entertainment Gala.
"Who is ready to walk out and stand before the world and put that face on, you know, a day after you've had a baby?"
Although Oprah admires Meghan's decision to stand up for herself, she believes the Duchess of Sussex is "being portrayed unfairly" by the press.
"I feel that if people really knew her they would know that she is not only everything we perceive of her, in being graceful and dynamic in holding that position, but she just has a wonderful, warm, giving, loving heart," she explained.
Meghan and Prince Harry are not expected to share details about their baby's arrival until they have had enough time to celebrate as a family privately. Meghan is expected to give birth in the spring of 2019.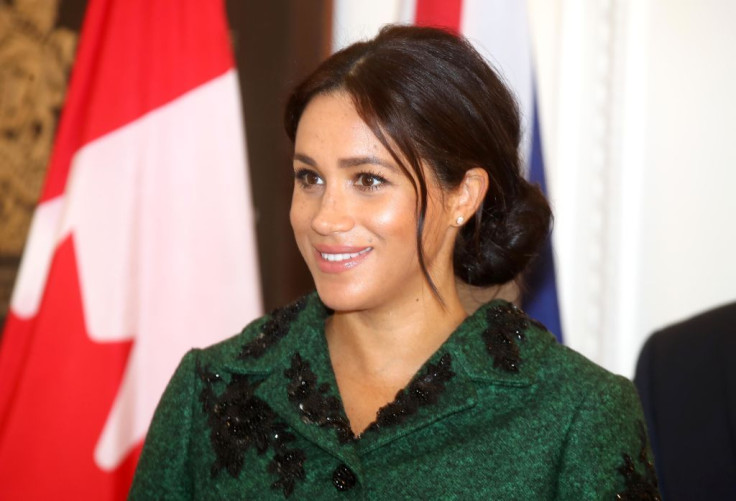 © Copyright IBTimes 2023. All rights reserved.