Why Netflix Removed 'Chappelle's Show' From Streaming Platform
A fan favorite is no longer streamable on Netflix. Dave Chappelle's series, "Chappelle's Show" is being removed from Netflix after the comedian himself asked the streaming service to remove it.
Chappelle co-created, wrote and acted in his show that aired on Comedy Central for three seasons. Since the show moved onto Netflix, he hasn't been receiving any type of income or royalties for the services, according to TVLine.
ViacomCBS owns "Chappelle's Show," and has licensed it to various streaming services. Though he signed a contract that allows this, the comedian explains that he didn't approve for the network to license his series out for free, Deadline reports.
During his "Saturday Night Live" monologue, and in a recent Instagram post, he gave all the details.
He told viewers, "So I'm not going to the agents, I'm coming to my real boss — I'm coming to you. I'm begging you — if you ever liked me, if you ever think there was anything worthwhile about me, I'm begging you, please don't watch that show. I'm not asking you to boycott any network — boycott me. Boycott 'Chappelle's Show.' Do not watch it unless they pay me."
He asked personally asked Netflix to be removed from the streaming service, which was granted with no issue. The show was removed on Monday night, after only being on the platform since Nov. 1.
Chapelle explained that while it was legal to do what ViacomCBS did (because he signed a contract when he started the show in 2003, long before streaming) by not paying him for steaming the show on various outlets, it wasn't right in his eyes.
Netflix and Chapelle have been working together for four years producing standup specials, aside from "Chappel's Show." He praises Netflix for going "above and beyond" to make sure he wasn't unhappy and that everything was taken care of.
ViacomCBS hasn't reacted or released any statements on this issue yet.
For those that still want to watch the show, it's on HBO Max and Comedy Central.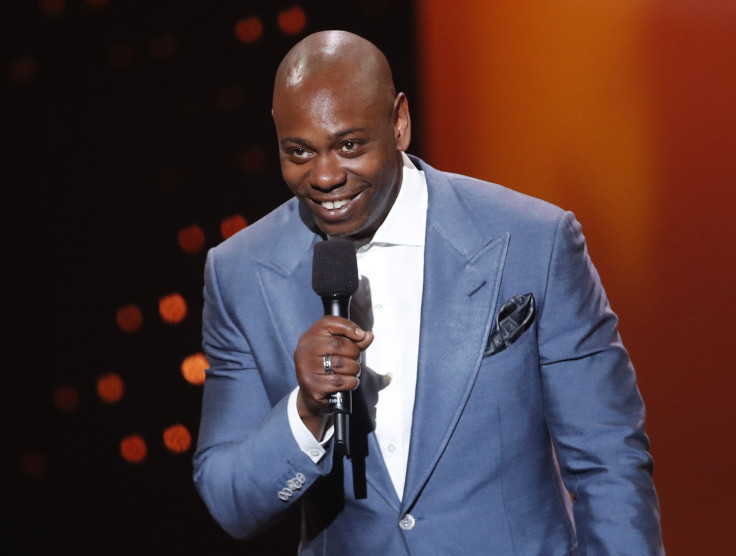 © Copyright IBTimes 2023. All rights reserved.
FOLLOW MORE IBT NEWS ON THE BELOW CHANNELS