Why Queen Elizabeth Had A Negative First Impression Of Kate Middleton And Not Meghan Markle
Queen Elizabeth II may be on good terms with her granddaughters-in-law now, but according to one report, she didn't initially have the best thoughts about one of them.
Last August, Express revealed that the reigning British monarch considered Kate Middleton to be "an ordinary middle-class girl with no background in royalty or aristocracy" before she wed her grandson Prince William in 2011. As for her grandson Prince Harry's wife, Meghan Markle, the Queen was said to be more welcoming.
"When you look at Meghan on paper she is not necessarily what you might expect of a conventional royal fiancée and that she's American, she's a well-known face," autobiographer Katie Nicholl said, according to Express.
"Everything from being a divorcée to being a bit older than Prince Harry, to coming from a dual heritage family, you might wonder if the Queen being of a certain generation and, of course, being the Queen might have been at all concerned. But everything I heard from the sources I spoke to was that she really felt from the outset that Meghan was a positive person in Prince Harry's life."
READ: Kate Middleton's Family Accused Of Using Meghan Markle By Doing This
The Queen's more welcoming approach when it came to Meghan, now the Duchess of Sussex, might have been due to her desire to modernize the royal family in order to ensure its "survival." Former Buckingham Palace staffer Coleen Harris told People magazine via Express that Queen Elizabeth has worked hard to make sure the royals are "not stuffy and immovable" and desires to see her family be more open to change.
Her desire for change is what reportedly led her to gift William permission to wed Middleton. While the Queen is said to have considered the Duchess of Cambridge to be "ordinary" originally, she agreed to the union, leaving some at the palace "quite shocked," according to Harris.
READ: Why Queen Elizabeth Is Called 'Equal' With Kate Middleton And Not Meghan Markle
This isn't the first time the Queen has been accused of not wanting to hastily agree to a marriage between William and Kate. In "William and Harry," Nicholl claimed that the Queen considered it to be "unacceptable" that Kate did not have a full-time job.
She wrote, "While the rest of the world speculated that an engagement was on the horizon for William and Kate, the Queen believed an announcement should be postponed until Kate was settled in a career."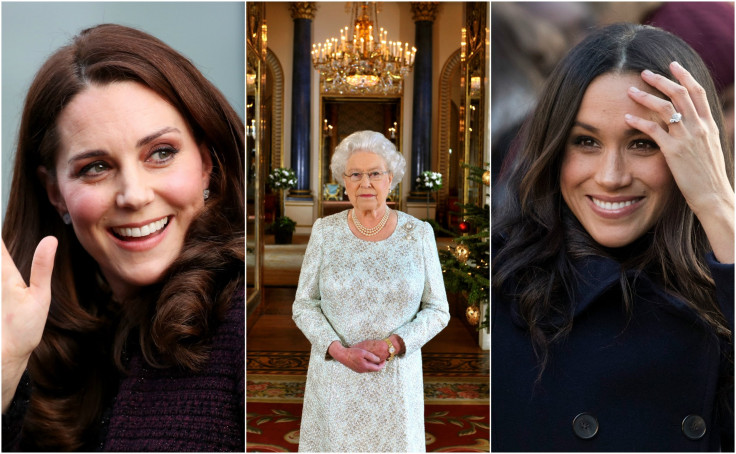 © Copyright IBTimes 2023. All rights reserved.