Why Queen Elizabeth Has To Support William, Kate More Over Harry, Meghan
Queen Elizabeth II has to support Prince William and Kate Middleton more than Prince Harry and Meghan Markle for a reason.
For months, there have been rumors claiming that Prince William and Middleton are feuding with Prince Harry and Markle. Many are convinced that Queen Elizabeth II is closer to Prince Harry than Prince William.
According to E! News royal correspondent Melanie Bromley, the Queen has a more "fun" granny-to-grandson relationship with Prince Harry because her connection with Prince William is "half family and half business" because the Duke of Cambridge is the future king.
However, for the same reason, the Queen has to support the Duke and Duchess of Cambridge more over the Duke and Duchess of Sussex.
"As the future king and queen consort, Her Majesty will stand by William and Kate and support them just a little more than she will Harry and Meghan," Robert Arissen wrote.
"There is no doubt that Queen Elizabeth has nothing but love for all of her grandchildren and their spouses. We also know that she gets along wonderfully with both Kate and Meghan. Yet, as heir to the throne, William will always have the support of his grandmother just a little more, since she wants to see her family preserve the throne for years to come."
Last week, the Duke and Duchess of Cambridge took a commercial flight and joined Queen Elizabeth II in Scotland. They reportedly enjoyed lunch together a day after Prince William and Middleton's arrival.
Queen Elizabeth II was also photographed in a vehicle on the way to church with Middleton by her side. Prince William accompanied them on the same car and was seated in the front seat.
Prince Harry and Markle didn't join them that weekend since the Duke of Sussex still had a scheduled engagement. However, the Cambridges didn't stay long in Balmoral and left before the Sussexes' arrival because this week Prince Geoge and Princess Charlotte will start their classes at Thomas's Battersea in London.
Middleton was reportedly upset over her and Prince William's split from Prince Harry and Markle. She was heartbroken and considered their public split the worst nightmare that came true.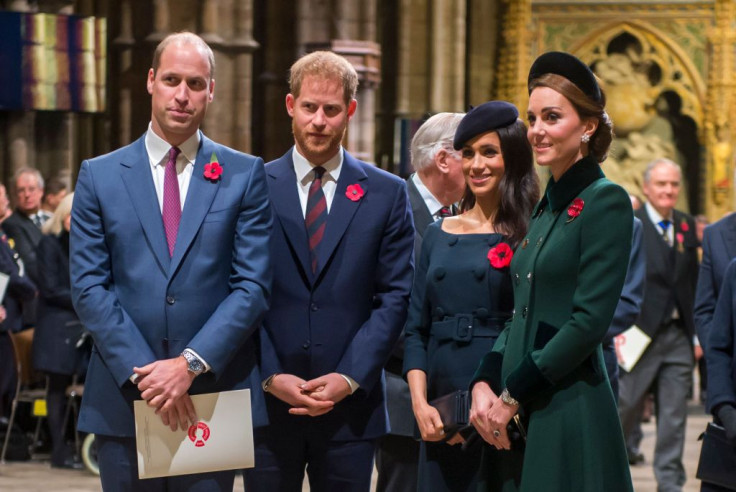 © Copyright IBTimes 2023. All rights reserved.