Why Showtime's 'Dexter' Revival Angers Some Viewers
"Dexter" is coming back, but some fans aren't dying to see the serial killer's return. Many want the show to stay as dead as Dexter's victims.
On Thursday, Showtime announced that "Dexter" will return for a limited series of 10 episodes. Star Michael C. Hall will return in the titular role, and it is set to start filming early next year. Viewers can expect it back on the air next fall, Deadline reports.
The end of "Dexter," which ran from 2006 to 2013 on Showtime, was controversial. The series finale found Dexter, a police analyst who secretly killed the bad guys, isolating himself in Oregon as a lonely lumberjack. The disappointing ending has many fans concerned about the revival. The wary audiences voiced their opinions on social media.
"Everyone agrees that the Dexter finale was utterly atrocious, but fails to acknowledge that the show was middling to actively awful most of its run," one person wrote. "Good shows have a compelling cast of characters. Dexter never had more than two at one time."
Several people also pointed out that the "Dexter" revival follows the cancellation of "On Becoming a God in Central Florida." The Kirsten Dunst show was previously renewed for Season 2, but Showtime reversed their decision earlier this month.
"I'm sorry. Showtime is bringing back [expletive] DEXTER, a show whose astonishingly awful series finale is one of the most dunked-on of all time, but they canceled ON BECOMING A GOD IN CENTRAL FLORIDA, an actual risk taker in which k. dunst is absolutely killing it?" someone asked.
Others, however, are hopeful to see "Dexter" get an ending that hopefully doesn't involve any wood chopping.
"#Dexter is coming back. I dunno, better be some stunningly good writing because the last couple seasons of that show were trash, the final season was awful and the finale was abrasively BAD," a viewer commented.
Of course, not everyone is upset. Some fans are just happy to have Dexter Morgan back on their screens.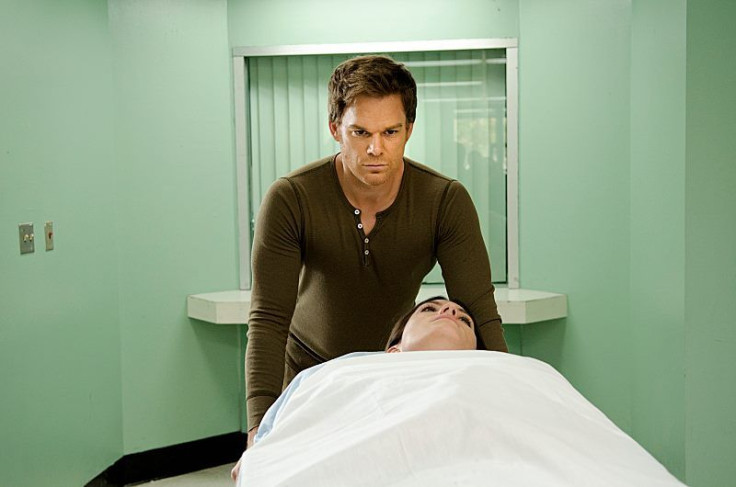 © Copyright IBTimes 2023. All rights reserved.