Why Trump's Election Lawsuits Are Already Getting Dismissed
KEY POINTS
A judge in Georgia has dismissed a lawsuit by the Trump campaign alleging that ballots arriving after the 7:00 deadline were counted
Trump's witnesses admitted under oath that they weren't sure whether the ballots were late. Poll workers testified they were on time
As many of the critical battleground states come down to razor-thin margins, the Trump campaign has filed a number of lawsuits asking that ballot counting be stopped pending their review
A judge in Georgia has dismissed the Trump campaign's lawsuit alleging improper counting of ballots. In a statement after the decision, the court said there was "no evidence" to support the campaign's assertions.
As the race comes down to the final few states, the Trump campaign has filed lawsuits in Pennsylvania, Nevada, Michigan and Oregon, seeking recounts or the halting of vote counting. The ones asking for counting to pause allege either misconduct or simply that observers were not given proper access.
Those suits are expected to reach quick conclusions due to their timely subjects, and Trump's Georgia setback could be a sign of what's to come for his legal blitz across the U.S.
The Trump campaign had accused Georgia poll workers of accepting ballots submitted after the 7:00 p.m. deadline, but both its witnesses admitted under oath that they did not know whether the ballots had really come in late, according to reports.
"Failing to ensure that absentee ballots received after the deadline are stored in a manner to ensure that such ballots are not inadvertently or intentionally counted, as required under Georgia law, harms the interests of President Trump because it could lead to the dilution of legal votes cast in support of President Trump," the Trump campaign wrote.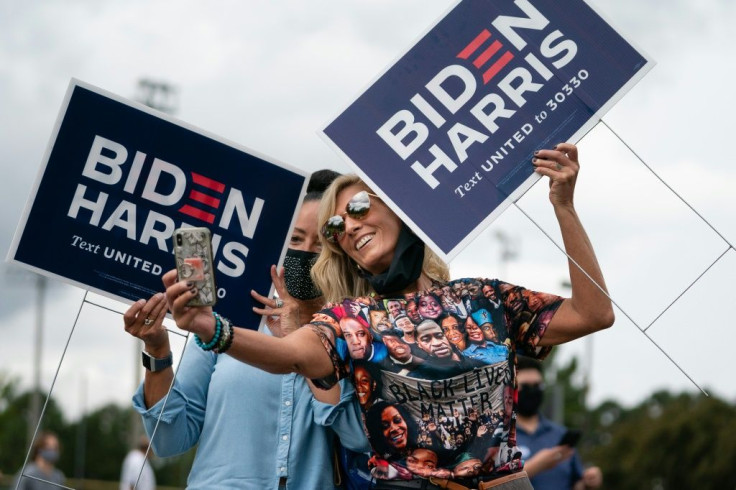 Their submission also included a sworn statement from Sean Pumphrey, a man who says he saw a stack of 53 late ballots being added in with the rest. His statement, however, avoided actually alleging that misconduct had occurred and provided no evidence to support his claims.
The Democratic party submitted two poll workers who testified that the ballots had come in before the deadline and been properly counted.
Judge James Bass gave an immediate ruling against the Trump campaign and its Republican allies, dismissing the case without giving a full explanation. A short written decision was released afterward that said little more than that the case was heard and the court found "no evidence" of late ballots being received or any other misconduct by election officials.
© Copyright IBTimes 2023. All rights reserved.