Why Women May Be Better Equipped Against COVID-19 Than Men
KEY POINTS
Men are more severely affected by COVID-19 than women
Researchers found that women have a stronger defense against the virus
Women have more MAIT cells, which contribute to immune defense
Researchers found a clue as to why women appear to be able to fight COVID-19 better than men.
It became apparent last year also that COVID-19 was severely affecting men more than women, with the trend appearing in different parts of the world. In the U.S., for instance, there are more COVID-19-related deaths among men than women overall, as per the Centers for Disease Control and Prevention (CDC) data.
But why the discrepancy? The researchers of a recent study, published online in the Cell Press journal Med, found that it may be because women actually have more of a particular type of immune cell to fight infections. Called mucosal-associated invariant T (MAIT), the cells are "highly specialized" and contribute to immune defense, Duke University explained in a news release.
Starting from last Spring, when the disease was first spreading, the researchers looked at blood and tissue samples from both healthy and COVID-19 patients.
They found that among the healthy patients, women actually had more MAIT cells compared to men. However, when it came to COVID-19 patients, even women had little MAIT cells in the blood.
However, when they tested the lung tissue samples of COVID-19 patients, they found that the cells actually gathered in the lungs to fight the infection. Furthermore, they found a stark difference in the MAIT cells between men and women, seeing the similar pattern they observed earlier.
"MAIT gene profile was immunologically active in females but pro-apoptotic in males," the researchers wrote.
In the illustration provided by the researchers, one can see the differences in the MAIT cells in men and women -- the women had more "robust" MAIT cells compared to men.
Simply put, women seem to be more "poised" to fight off an infection.
"Better armed with these specialized immune cells, women appear to be more equipped to fight some of the most severe impacts of COVID-19, notably the respiratory infections that can become life-threatening," study lead, Daniel Saban Oh.D. of Duke University, said in the university news release.
"We still don't know exactly how MAIT cells are offering the protection," he told WRAL. "But by finding that, that may also give therapeutic targets for future remedies."
This is not the first time that researchers explored the difference between male and female responses to COVID-19. In 2020, Yale University researchers looked at the discrepancy and also found that females appeared to have a better immune response to the virus compared to men, even in old age.
"We now have clear data suggesting that the immune landscape in COVID-19 patients is considerably different between the sexes and that these differences may underlie heightened disease susceptibility in men," study senior author Akiko Iwasaki said in the Yale University news release then. "Collectively, these data suggest we need different strategies to ensure that treatments and vaccines are equally effective for both women and men."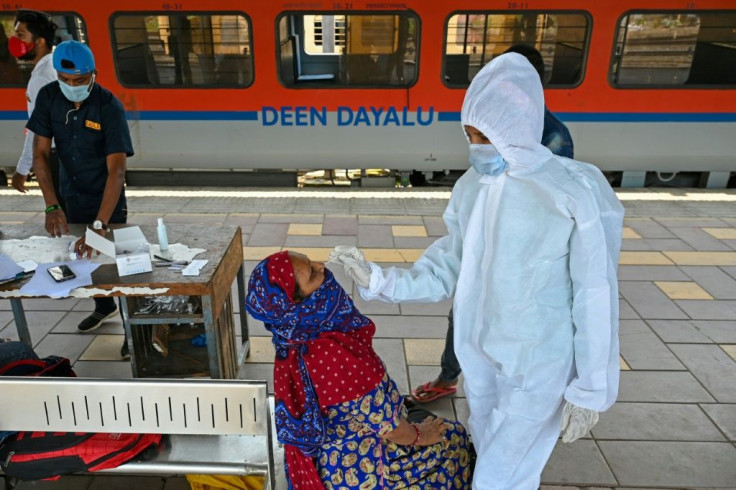 © Copyright IBTimes 2023. All rights reserved.