Why Your Free At-Home COVID Test Might Not Give Accurate Results
As the at-home rapid COVID tests the federal government provided to Americans for free have begun showing up in mailboxes, some users may find that the results of the tests are not as accurate as they had hoped.
With severe cold and snow baring down in many parts of the U.S., the accuracy of the COVID tests may be at risk, according to the Food and Drug Administration.
The government launched a program in January where every American household was eligible to receive four free at-home rapid COVID-19 tests that would be mailed to their homes by registering through the COVIDTests.gov website.
A total of 1 billion tests have been ordered by the federal government to be distributed to Americans by the USPS, which have already started to arrive at people's homes. The tests are typically mailed within seven to 12 days of requesting them.
But cold weather that has plagued a good portion of the U.S. could cause those tests to produce inaccurate results, such as a false-positive.
With most of the at-home test brands recommending that they be stored at temperatures above 35 degrees due to the liquid agent within them that is prone to freezing, icy temperatures across the country could decrease the tests' ability to work properly, Cindy Pins, an associate professor of epidemiology at the University of Florida, told USA Today.
If the liquid in the test is frozen, it can skew the results, Dr. Geoffrey Baird, chair of laboratory medicine and pathology at the University of Washington's School of Medicine, told the outlet.
However, Baird explained it matters how long the test is outside in the cold, saying a few hours in the cold may be fine, but a few days or more in the mailbox, he would suggest getting a PCR COVID test instead.
For this reason, it is recommended to get those at-home COVID tests inside as soon as they arrive, waiting at least four to five hours before using a cold or frozen test so it can acclimate to the indoor temperature.
"Storing kits or keeping them at extreme temperatures below 40 degrees or over 80 may end up sort of interfering with the way they perform," Luis Ostrosky, chief of infectious diseases at McGovern Medical School at UTHealth Houston, told CBS affiliate KHOU.
If a test has been frozen, thawing it may not help it get back to being accurate, as Baird told USA Today, "the solutions in it may not actually get back into solution as it once was before. That's where the inaccuracy in these at-home tests can come from."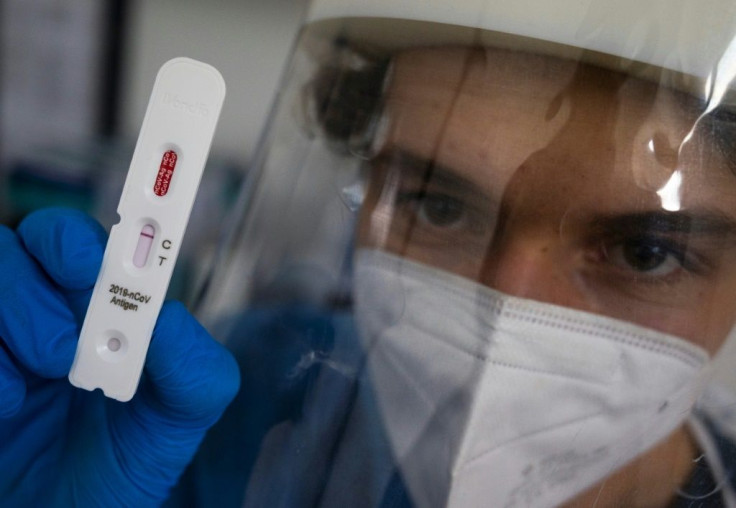 © Copyright IBTimes 2022. All rights reserved.
FOLLOW MORE IBT NEWS ON THE BELOW CHANNELS