Wii U News: Release Date And Price For Console Allegedly Leaked; 'Most Innovative' Zelda Game Rumored For 2014 [VIDEO]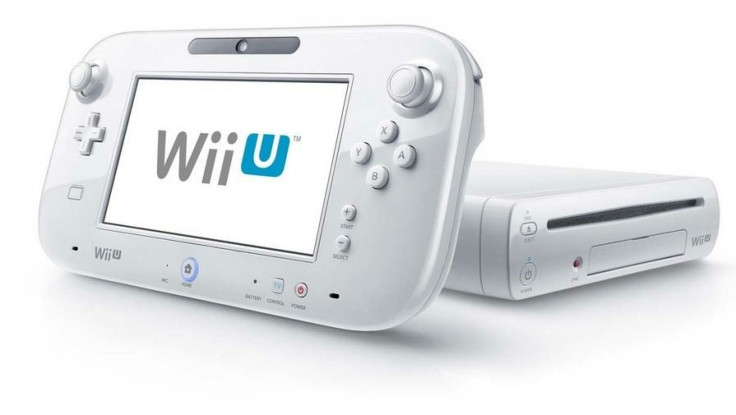 Nintendo's Wii U has been rumored for a November release date for quite some time now, and yet another alleged leak has pointed to a console launch during that month. Video Product Distributors, a wholesale media distribution company affiliated with companies such as Amazon and Newegg, has listed three Wii U bundles with a Nov. 11 release date.
But the launch day isn't the only bit of information revealed through the bundle package. According to the reported leak, the bundles come with prices of $249, $299 and $349. There was no lengthy description to go along with the Wii U prices on Video Product Distributor's website, as the listings just said the following:
WIIU SYSTEM- GM- 11/11/12 $249
WIIU SYSTEM W/ -GM- 11/11/12 $299.99
WIIU SYSTEM 349 W/ -GM- 11/11/12 $349.99
Online tech publication CNET reached out to Nintendo and Video Product Distributor for comment, but has not heard back from either company. These rumors were strengthened by a video that surfaced clearly showing the Wii U release date and price in the Video Product Distributor's website.
The video and screenshot came from a source with access to the company's internal private intranet. However, these listings have yet to be confirmed by Nintendo, and can therefore only be considered rumor and speculation at this point.
Zelda For Wii U In Development?
It was also recently reported that a Zelda release for the Wii U will be hitting audiences in 2014, according to Wii U Daily. This comes from a source that correctly predicted Wii U news in the past and broke news that Nintendo was creating a social network for its next-generation console.
Wii U Daily claims that this source comes from within Nintendo and has had firsthand experience with the Zelda Wii U title.
"He's impressed, to say the least," writes Kyo Sasaki of the publication.
Details about the game have also been allegedly leaked, such as the gameplay aesthetics. The Zelda release for Wii U will reportedly stray from the Twilight Princess-like style and stay in the vein of the most recent art style found in "Skyward Sword."
"Nintendo is sticking to the core values of Zelda, while trying to appeal to a wide range of gamers, casual and hardcore," the source said to Wii U Daily. "They feel they've found the sweet spot with Skyward Sword, and they're continuing this approach with the Wii U Zelda game."
The upcoming release is said to feature "about the same amount of dungeons as previous Zelda games, but these will be vastly bigger in scope and will be totally different from each other." There will also be mini-games and side quests throughout this Wii U rendition of Zelda, and a brand new orchestral soundtrack will accompany gameplay. There has been no word on whether or not characters will speak in this game, or where the plot will go.
"I really can't comment on that because I have no idea what it is," the source said to Wii U Daily. "I don't know where it's set in the Zelda timeline. I've seen a grown up Link who looks like a much higher detailed Link from Skyward Sword. I haven't seen any cut scenes or boss fights either at this point. I'm not sure they've made any of that yet."
This next chapter in the Zelda series will utilize the Wii U GamePad controller, and is said to have been influential in the creation of the new Wii remote.
"At least one of the hardware features added to the GamePad were solely implemented because the Zelda team figured out they could do something cool with it," the source said. "...It'll be the most innovative game ever, they got stuff that will be copied by others for years."
However, until Nintendo speaks out on any of these rumors surrounding the Wii U, it's nearly impossible to know if they are legitimate.
What do you want from a Zelda release on the Wii U? Would you pay up to $349 for a Wii U? Sound off in the comments below.
Also, check out the video of the reportedly leaked Wii U price listings.
© Copyright IBTimes 2023. All rights reserved.
FOLLOW MORE IBT NEWS ON THE BELOW CHANNELS