Wii U Release Could Include Analog Stick Controller; Leaked Photos Reveal New Specs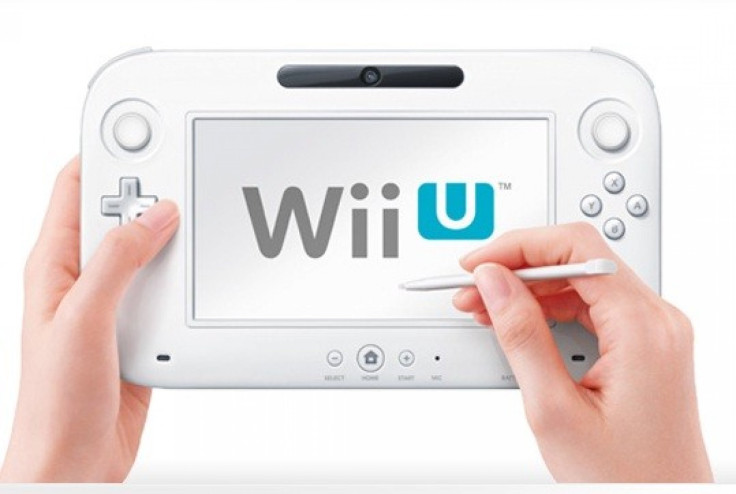 Nintendo's Wii U console is set for a release date this holiday season, and fans are gearing up for the next-generation gaming system's launch. There have been many speculations about what the new console will feature, from game titles to hardware rumors. The latest tidbit to surface indicates that the Nintendo Wii U's controllers will contain analog sticks, according to photos that leaked in a NeoGaf forum.
A user known as AceBandage uploaded a close-up image of the Wii U controller, which displayed the confirmed touchscreen in the center and showed two analog sticks in each upper corner. Below that picture is an image from last year's E3, which shows the controller with two knobs where the analog sticks are on the so-called newer model.
The photo was originally posted on the Twitter feed of a QA tester at TT Games, but has been taken down since. The addition of control sticks seems to be the most noticeable change, but there may also be a few new buttons and logos.
This does not necessarily represent the final design of the Wii U controller, writes Kyle Hilliard of Game Informer.
It is likely that gamers will find out more at the E3 conference in San Francisco, which is to take place in early June. The Wii U is expected to retail at around $300, according to WiiUSpecs.com, and may contain flash memory said to be 8 GB in size. The video output will support 1080p, 1080i, 720p, 480p and 480i, the same website reported.
In early May a list of 25 game titles leaked from Blockbuster UK's internal point of sale system, originally discovered by GoNintendo. The list included some games that have already been announced as well as titles that have not yet been confirmed by Nintendo. Some notable names included Ninja Gaiden 3, Splinter Cell 6, Tekken, Batman Arkham City, Dirt 3 and Marvel Super Heroes among others.
It was also announced Monday that the coming Aliens: Colonial Marines game, which is slated for a February 2013 release date, will be launched at a different time on the Wii U than other platforms.
This could mean a few things, writes Neal Ronaghan of Nintendo World Report. First, it could be coming out a little after the other versions, or possibly at the same time. Sega and Gearbox Software might have their hands tied until the Wii U gets re-unveiled at E3 2012.
It is unclear if this is the direction Nintendo will take with its Wii U console, but it does seem to be targeting the hardcore gaming community. But analysts predict that next-generation gaming consoles will not fare as well in the market as their predecessors. Two analysts at Piper Jaffray, Michael J. Olson and Andrew D. Connor, predict an average decline of 53 percent for software sales in the first 14 months of these next-generation cycles. There's no way to know for certain until the Wii U release date arrives, but fans are sure to learn more at this year's E3.
© Copyright IBTimes 2023. All rights reserved.