Will 'Black Panther' Include Captain America Or Other Avengers? EP Talks Cameos
Black Panther was first introduced in "Captain America: Civil War," so it would make sense if Cap showed up in "Black Panther." However, it doesn't sound like T'Challa's solo movie will include the Avengers.
Executive producer Nate Moore warned that cameos aren't the focus in the February flick, and they aren't necessary for audience to know it's a Marvel Cinematic Universe movie.
"It's not a plot point," Moore told ComicBook.com. "I think it's inherent in what you see without us having to point it out directly. We think the Black Panther and the world of the Black Panther lives without having to make comparisons or see characters from other films."
Notice that he doesn't say that there absolutely won't be cameos. There's definitely a possibility that other heroes will appear, especially in a post-credits scene.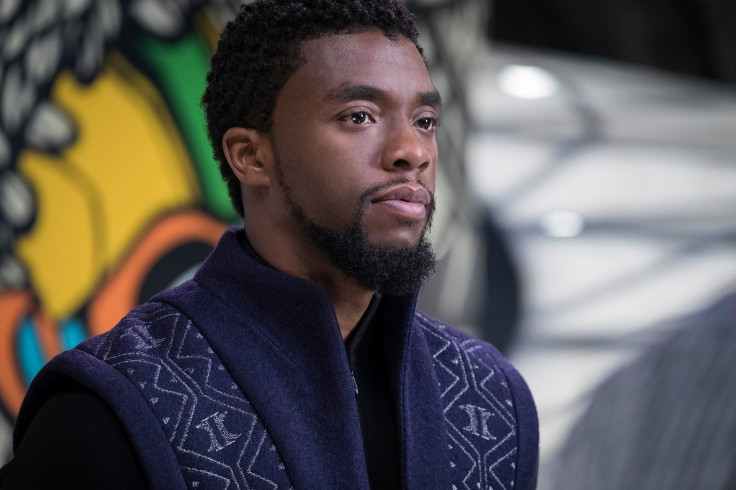 Marvel Cinematic Universe fans have been speculating for months that Bucky Barnes/Winter Soldier (Sebastian Stan) will appear. "Civil War" left off with Captain America's best friend going into cryostasis while Wakandan scientists figure out how to reverse Hydra's brain washing. If Bucky does wake up in "Black Panther," it doesn't sound like he'd be a big part of the movie.
"There's so many characters in the Black Panther world that we wanted to explore, we didn't want to rely on cameos from other movies," Moore added. "I wouldn't expect that, nor do we want to have to make those direct line comparisons, but I think it'll be obvious."
There will definitely be characters that fans have met before in "Black Panther." In addition to T'Challa/Black Panther (Chadwick Boseman), audiences will also see his bodyguard Ayo (Florence Kasumba) and his father T'Chaka (John Kani) again. Though T'Chaka died in "Captain America: Civil War," he'll still play an important role as T'Challa takes over his duties as king.
It's not just Wakandan characters, though. Also returning is CIA agent Everett K. Ross (Martin Freeman). He'll also be around after Ulysses Klaue (Andy Serkis) decides that he isn't done with the nation yet. The character was first introduced in "Avengers: Age of Ultron" when Ultron needed Klaue's stolen Vibranium. Klaue pointed out that Vibranium is very difficult to get, and he had been branded for stealing it. That apparently won't stop him from going back for more.
"Black Panther" hits theaters Feb. 16.
© Copyright IBTimes 2023. All rights reserved.
FOLLOW MORE IBT NEWS ON THE BELOW CHANNELS