Will Hillary Clinton Go To Jail? Jesse Jackson Urges Obama To Issue Presidential Pardon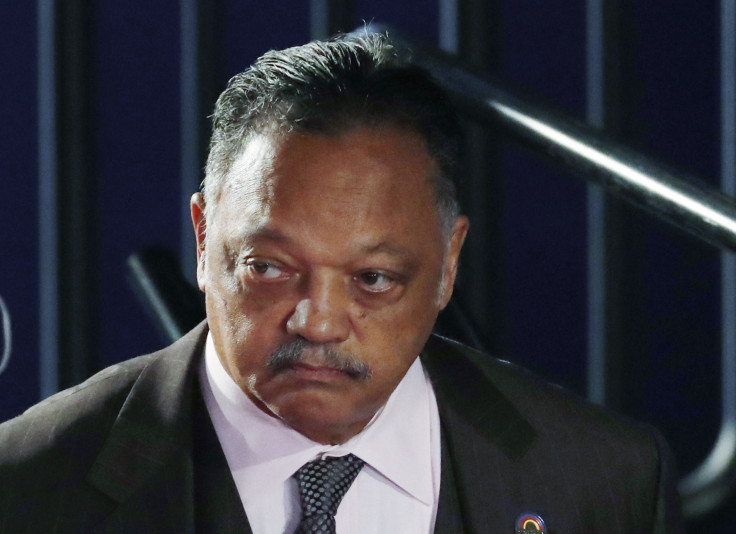 Rev. Jesse Jackson on Wednesday called for U.S. President Barack Obama to issue a blanket pardon to former Secretary of State Hillary Clinton before he vacates the Oval Office. Speaking at the University of Michigan, the civil rights activist said this move would help the nation heal.
Clinton has been criticized for her use of a private email server during her time as secretary of state. President-elect Donald Trump, during his campaign, said his administration would pursue the indictment of the former Democratic presidential nominee.
"It would be a monumental moral mistake to pursue the indictment of Hillary Clinton," Jackson reportedly said. "President Ford said we don't need him for trophy. We need to move on. President Nixon wasn't convicted of a crime. He didn't apply for a pardon. [Ford] did it because he thought it would be best for the country."
"Hillary Clinton has not been tried, but there are those who want to drag her for the next three years. It will not stop until they find a reason to put her in jail. That would be a travesty," he added.
Former President Gerald Ford, a University of Michigan alumnus, issued a full pardon for former President Richard Nixon in 1974 for any crimes he may have committed. Ford said at the time that the pardon was issued in the best interests of the country.
The University of Michigan is currently witnessing a spike in racism with allegations of students being attacked for being Muslim or a minority. The university also witnessed anti-Trump marches with a large number of protesters marching on the campus while Jackson was speaking.
"Students, don't let them take your hope. Deep water doesn't drown you. You drown because you stop kicking. There is a tug of war for the soul of America," Jackson said. "Do we want to be an aristocracy or a democracy? To be silent is to betray your conscience. You must not be silent in the face of violation of human rights."
Meanwhile, Obama's comments on the private server controversy indicate he is against further politicizing the issue by intervening. "I'm going to, as best as I can, make these decisions based on the merits, as opposed to political considerations," the president said in August of any further pardons he may issue as president.
White House Press Secretary Josh Earnest told reporters last week: "We have a long tradition in this country of people in power not using the criminal justice system to enact political revenge. In fact, we go a long way to insulate the criminal justice system from partisan politics."
© Copyright IBTimes 2023. All rights reserved.
FOLLOW MORE IBT NEWS ON THE BELOW CHANNELS