Will Ivanka Be Living In The White House? Here's Why The First Daughter Moved To Washington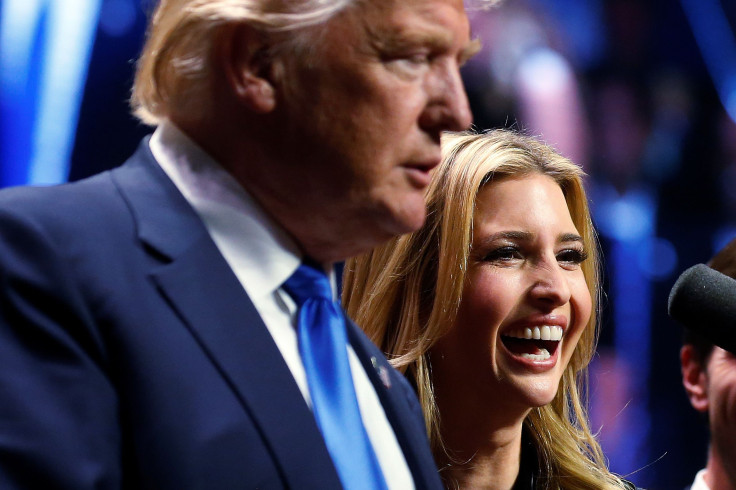 First daughter Ivanka Trump may have just moved to Washington, but she didn't move into her dad's basement. Instead, she'll be former President Barack Obama's neighbor.
Along with her husband and kids, Trump relocated to a $5.6 million house in an affluent Kalorama neighborhood, just a few blocks from a home being rented by the Obamas. When first lady Melania Trump confirmed she would stay in her New York City penthouse with son Barron, 10, until the end of the school year, there was some speculation Ivanka Trump would take on the role of first lady and move into the White House with her family. However, the younger Trump dismissed those rumors last week.
Given her close relationship with her father during the presidential campaign — Ivanka Trump advised Donald Trump on issues such as the gender wage gap — it's likely the first daughter will have some role in the White House. But for now, Ivanka Trump will focus on settling her family in their new home.
Husband Jared Kushner, on the other hand, was named senior adviser to the president despite concerns about a 1967 federal nepotism law. Kushner is expected to counsel the president about such policy issues as trade and the Middle East. Kushner's family has donated tens of thousands of dollars to pro-Israel groups, including settlements in the West Bank.
Kushner will not receive a salary.
To comply with ethics laws, Kushner is resigning from his executive roles in his family's businesses, Kushner Cos. and the New York Observer, and will divest from all common stock and at least 35 other investments. Ivanka Trump will also resign from her management roles in the Trump Organization and her fashion brand.
The couple already has moved into their Washington home with their children, Arabella, 5, Joseph, 3, and Theodore, 10 months.
© Copyright IBTimes 2023. All rights reserved.