Will and Jada Smith All Smiles at Romantic Brunch: Was it Staged for Paparazzi?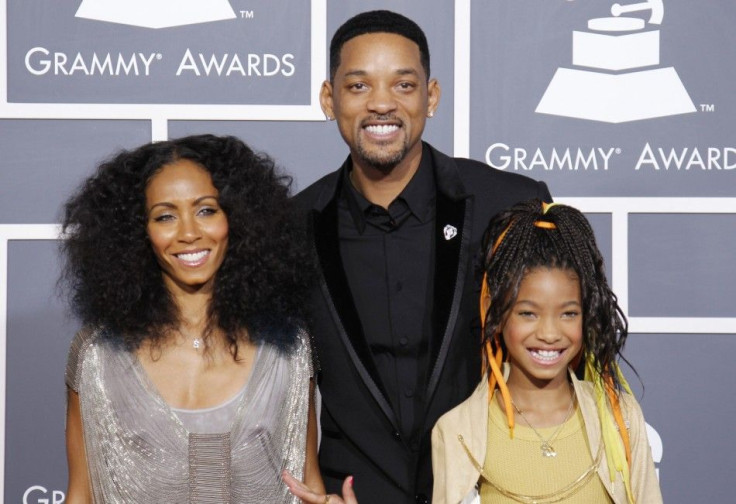 Will Smith and Jada Pinkett Smith enjoyed a romantic brunch in Malibu Wednesday, dining on omelettes and coffee at Bob Morris' Beach Café, E! news reports. Afterwards the pair went shopping at Malibu Colony Company where they continued to be snapped by paparazzi.
Both looked relaxed and happy -- but were the smiles for each other or for the cameras?
Maybe it was a coincidence, but Will and Jada could not have timed their brunch outing any better: The couple has been making unwanted headlines since In Touch magazine reported Tuesday they were separating after 13 years of marriage -- a claim that was quickly picked up by more reputable news sources.
Once the story had made the rounds, the Pinkett-Smiths reluctantly released a denial: Although we are reluctant to respond to these types of press reports, the rumors circulating about our relationship are completely false. Our marriage is intact.
source told TMZ that the statement's language was carefully constructed and admitted that Will and Jada's marriage was on the rocks and that separation was a possibility, but maintained that they are trying to save their union.
On Wednesday, In Touch reignited the rumors by suggesting the possibility of an affair between Jada Pinkett Smith and her HawthoRNe co-star, Marc Anthony.
Will expressed worry to some close to him that there was more than just on-set chemistry between Jada and Marc, an insider told In Touch. The same person said that Will found the two together in August when he dropped by unannounced to check in on his wife while she was staying at one of their Los Angeles area homes. He left crying, the source told In Touch. He was very upset. He said Marc was with Jada.
Pinkett Smith's reps have denied any allegations of infidelity, and TMZ pointed out apparent chronological errors in In Touch's report. (A source told TMZ that only time Anthony had been to that home was in April, not August.)
In 2008, Smith told talk show host Ellen Degeneres that he and Jada were in it for the long haul, no matter what:
What I found is divorce just can't be an option. It's really that simple. And I think that's the problem with L.A. -- there are so many options. So a huge part of the success for [Jada] and I is that we just removed the other options.
In a 2010 radio interview, Jada Pinkett Smith hinted that she and Will may have enjoyed an open marriage.
We always have people that we're attracted to that we talk about. That don't stop just because your married. Somebody's always gonna catch your eye. That's real, Pinkett Smith told FM 98 WJLB.
Somebody's gonna always be prettier than me, and somebody's always gonna be more in awe of him than me, and he gonna be like (in Will's voice) 'yo she really like me' (laughter) but as far as somebody being right for us... is there somebody right for a nice night? Maybe, she continued. But somebody that can sustain our life and sustain what we've built together, absolutely not!
© Copyright IBTimes 2023. All rights reserved.