Will Kody And Meri's Marriage Survive? Update On 'Sister Wives' Couple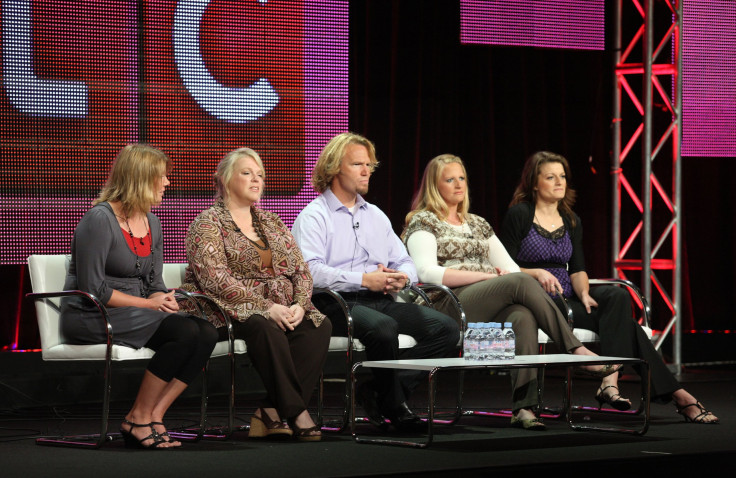 Fans of "Sister Wives" have a reason to celebrate, as the show has officially been picked up for another season on TLC. However, whether or not they will still see Kody Brown's first wife, Meri, may still seem up in the air.
Though the series is going to air another season on the cable channel, a preview clip for part one of the family's "Tell All" special, which reviews the events of the past season, indicates that things are still not going well for Kody and Meri.
The pair's relationship was rocked in recent years. Though Meri willingly divorced Kody so he could make Robyn his legal wife and adopt her children from a previous relationship, things went downhill for them as a couple when Meri then began to seek attention elsewhere and began an online affair. However, that became a new scandal for the family, because Meri was catfished. Since then, her marriage to Kody hasn't appeared to be the same.
In addition, in the new season, Meri bought a bed and breakfast in Utah, roughly three hours away from the rest of the family in Las Vegas. Though the property was one that had previously belonged to her family, there were initial worries that running a business in a different state would cause even more strife within the family.
Now, during the special, host Andrea Canning will ask Kody about an earlier moment during the season where he indicated to a reporter that he and Meri weren't really intimate in any way, and he will admit that the pair still doesn't have any intimacy in their relationship.
"What's hard to hear is you saying that you feel like a divorced couple living on the same block and the lack of intimacy," Canning says. "And you saying that you don't want to be intimate with Meri right now. Is that still where things stand?"
"Yes," Kody replies.
Meri then admits she does want to resume having an intimate relationship with her husband, but indicates it is something that they both need to work at.
However, despite the couple seemingly being on the rocks still, Meri has assured fans she isn't going anywhere, and she will definitely be a part of the show's next season.
The LuLaRoe consultant took to Twitter during the show's last episode to reveal that despite what people think, she has no intentions of leaving her large family.
"Already starting the night with a blocking spree! Come on guys, I have a family, I'm not bailing! Sheesh!" She wrote.
"Sister Wives" airs Sundays at 8 p.m. EDT on TLC.
© Copyright IBTimes 2023. All rights reserved.