Will Linsday Lohan Join 'The 27 Club?' Troubled Starlet Celebrates 27th Birthday On July 2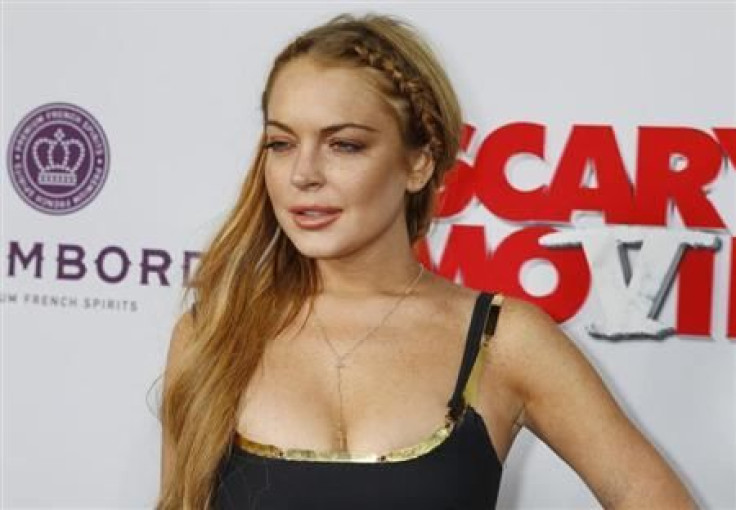 Lindsay Lohan turned 27 on July 2, and many fear that the troubled starlet won't make it to 28. With the infamous "27 Club" looming over her, will Lindsay be able to clean up her act? Or will she join a collection of other talented but problem-ridden stars that passed away at 27?
A definite morbid topic, Lindsay Lohan and the "27 Club" was actually brought up in March by her father, Michael Lohan. According to The Metro, Lindsay's dad made the frightening forecast when his daughter went on a partying spree prior to her mandated three-month stint in rehab.
"I hate to refer to Amy Winehouse, but she was so talented and wouldn't listen either, then she passed away," Michael Lohan told reporters. "I don't want that to happen to my daughter. Lindsay turns 27 in July. How many other kids have died at that age of overdoses? It's a fear that sticks in my head. I'm always sitting by the phone."
So, what exactly is the "27 Club?" Fantastic question!
The "27 Club" is not really a group, but it does refer to various popular musicians who passed away at the age of 27. Between 1969 and 1971, the world lost Brian Jones, Alan Wilson, Jimi Hendrix, Janis Joplin and Jim Morrison … all at the age of 27. However the idea of the "27 Club" sprung up when Nirvana frontman Kurt Cobain committed suicide on April 5, 1994.
Recently, "Back to Black" singer Amy Winehouse joined "the club" on July 23, 2011, due to alcohol poisoning. Reports at the time suggested that Winehouse knew she was going to die at that age.
"Amy never wanted to die in obscurity, to die having never made a record as good as 'Back To Black,'" a friend of the singer told the Mirror. "It was almost as if she wanted to die young, to leave a legacy and to be remembered for her music and her voice. Sadly, she was all too aware of the 27 Club and was never scared to join it."
While Lindsay Lohan made her career from starring in movies, her 2004 debut album, "Speak," and her 2005 album, "A Little More Personal (Raw)," make her eligible for the "27 Club." The star also revealed in March that she's working on her third studio album.
"I just started writing last week actually," she told reporters at the time, explaining that she'll be recording in New York.
Since 2007 Lohan has been making headlines for her run-ins with the law. On May 26, 2007, she started her downward spiral with a DUI charge and possession of cocaine. A few months later in July, Lohan was taken into custody again after suspicion of driving under the influence, driving on a suspended license and possession of cocaine. Just a month later she pleaded guilty to misdemeanor cocaine use and DUI, and was sentenced to three years' probation, one day in jail and 10 days of community service.
Failing to complete her court-ordered alcohol education program by October 2009, a judge extended Lohan's probation by a year. In May 2010 the star's probation was revoked when she skipped her court date and claimed that her passport was stolen at the Cannes film festival. That same month she was fitted with an alcohol-monitoring SCRAM device and ordered to undergo random weekly drug tests. A month later she violated her probation when her SCRAM device went off at an MTV Movie Awards after-party.
Since 2010 she's obtained a couple more mug shots, was placed on house arrest, got into a couple physical fights and entered rehab. Currently Lindsay Lohan is Adderall free at the Betty Ford rehab clinic, where she was forced to undergo a 90-day court-ordered treatment plan after lying to police.
And while Lohan hasn't appeared to care about her health for the past few years, TMZ is reporting that she's "terrified of relapsing." According to a source, the starlet wants to go into hiding after leaving Betty Ford in an attempt to maintain her sobriety.
"She now realizes she's been powerless in combating her addictions, and says cities like New York and L.A. only feed her demons," the source told TMZ.
Lindsay Lohan is scheduled to be released from Betty Ford in early August, and is rumored to be moving to a paparazzi free area in the U.S.
© Copyright IBTimes 2023. All rights reserved.
FOLLOW MORE IBT NEWS ON THE BELOW CHANNELS