Will Momma Dee And Ernest Divorce? 'Love & Hip Hop: Atlanta' Star Cries Over Marriage Problems [VIDEO]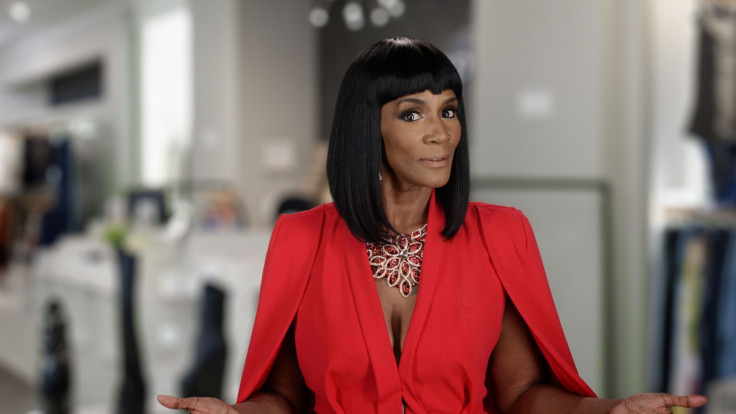 Momma Dee seems to be ready to throw in the towel on her marriage to Ernest Bryant. The pair, who divorced several years ago, got married a second time during Season 4 of VH1's "Love & Hip Hop: Atlanta."
In a bonus scene from the show, released Friday, Momma Dee visits with a lawyer to discuss what she can do to protect her belongings and money in the event that things don't work out with her and Ernest.
"My ex-husband got out of prison; he did some things to me and my son and I got him locked up for it. But when he got out he made me a promise, when we got back together that he made some mistakes in the past and that he would make good on them this time around," she says. "From day one, I been there for him … Now, he won't even help me pay the car note. He's fussing at me for him paying half of the rent. So, I'm here to make sure today that what's his is his and what's mine is mine."
Momma Dee is interested in getting a postnuptial agreement, but is told that may not be a good idea since her husband has to also agree to it. Instead, the lawyer suggests that Momma Dee write up a will stating what she wants — or doesn't want — Ernest to get if something happens to her.
"At the end of the day, [are] you with me because you love me or you're with me because of what I can do for you. I really need to know that," Momma Dee explains telling the lawyer that she doesn't want Ernest in the will at all.
When asked whether she thinks she could consider divorcing him, the "I Deserve" singer starts crying and says she's trying to work things out between them.
In May, Momma Dee lashed out at Ernest on Twitter calling him out for not doing his part around the house and not taking care of himself. "What I want the world 2 understand is that I do struggle with Bi Polar & an occasional cocktail but let's talk bout my husband shall we," she wrote. "He smokes 5 cigarettes in a matter of 20 minutes, he has never been to the doctor for a physical except for the one they give you in jail." She added: "And he doesn't believe in paying bills.. He works 2 jobs that I pulled to give him & when we fight he threatens 2 move 2 his mommas house!!"
Even though Momma Dee and Ernest are having some major issues the pair still love each other. Last month, the reality star posted an Instagram photo of her leaning in close to kiss Ernest thanking fans for praying for him after he was hospitalized due to an undisclosed illness. My husband @tharealkingbk is doing much better. He wants everyone to know that he is soo thankful for all the prayers, love, and unconditional support. Our faith in God will get us thru these next few weeks of recovery! You can say whatever you want but you don't know how thankful I am to be this mans Wife!! #AndInThatOrder #lhhatl #ForBetterOrWorse #insicknessandinhealth," she wrote.
© Copyright IBTimes 2023. All rights reserved.