Will Russia US Relations Improve? Nikki Haley Says Trump White House Will 'Call Out Russia If We See Something Wrong'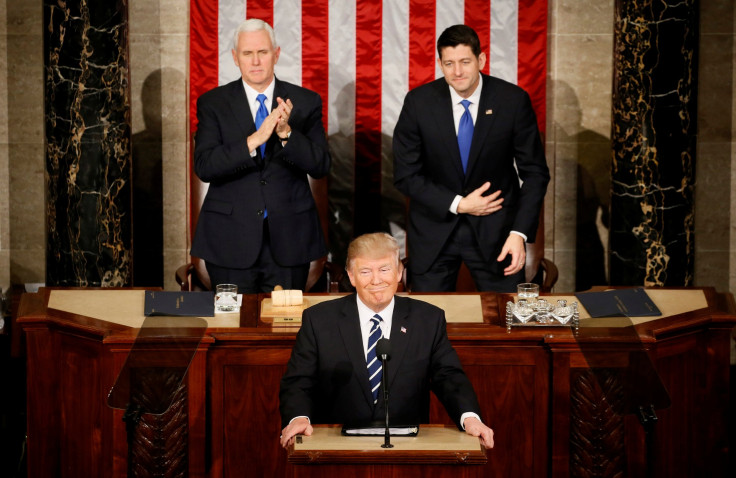 U.S. Ambassador to the United Nations Nikki Haley said President Donald Trump's administration "will not hesitate to call out Russia if we see something wrong" after Trump's first address to Congress Tuesday evening. Haley said Trump's tone was "more presidential" and that it was time for him to make that change, according to an exclusive interview with Al Jazeera.
"His goal is to let the world know that we're for peace and security and we also want to make more allies, and we want our allies to have our backs and if we have those challenges we're going to call them out on it," Haley said.
In Trump's speech, the president said he would back the NATO alliance, but warned that his priority was to represent the U.S. and said the members "must meet their financial obligations," to pay their equal contribution of the budget.
"We expect our partners, whether in NATO, in the Middle East or the Pacific, to take a direct and meaningful role in both strategic and military operations, and pay their fair share of the cost," Trump said.
Russia is neither friend nor foe of the U.S., according to Haley, but the relationship rather depends on the day. She cited a United Nations debate over the five-year-old Syrian civil war.
"Certainly if we can get Russia to be with us, that's fine. But today we were very upset by Russia not voting for the resolution that criticised Syria for using chemical weapons on their own people," she said.
Haley said the Trump administration was not afraid to call Russia out on their wrongs and will continue to do so. "I think they're trying to continue to bring something up about Russia here in D.C.--I don't think there's anything there--but if they want to keep wasting energy on that they can, we've got work to do. We've got international work to do, we want to focus on the things we can change now," she said.
The U.S. ambassador added that the U.S. had also criticised Russia for their actions in Crimea and Ukraine. "We will call them out when we see something wrong. If we see where we can work together, of course, we're going to try and do that," she said.
Haley reiterated in the interview that U.S. allies have nothing to worry about, because "the United States is strong and [will] lead again".
"My allies know, now more than ever, that we got their back. Israel has seen it; Ukraine has seen it; France and the U.K. has seen it," she said. "We're going to lead again and we're going to really show the world that we are about peace and stability."
© Copyright IBTimes 2023. All rights reserved.