Can Donald Trump Be Removed For Russia Ties? Impeachment Resolution Will Be Put Up To A Vote Over Scandal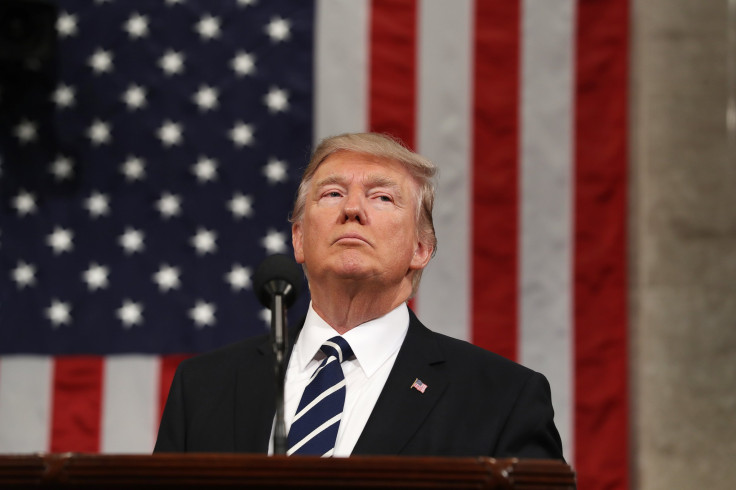 President Donald Trump is on his way to having the least-approved first 100 days in modern presidential history – that is, if he can last that long in the Oval Office. A California city council is putting an impeachment resolution up to a vote Tuesday following allegations Trump's 2016 presidential campaign had multiple ties to Russian President Vladimir Putin's Kremlin.
Alameda4Impeachment, a group of residents in the city of Alameda, California, successfully petitioned the local government to consider a resolution effectively beginning Trump's impeachment process. Impeachment trials don't always end with removal from office, but allow city and state legislatures to formally charge elected officials for wrongdoings during their political tenure.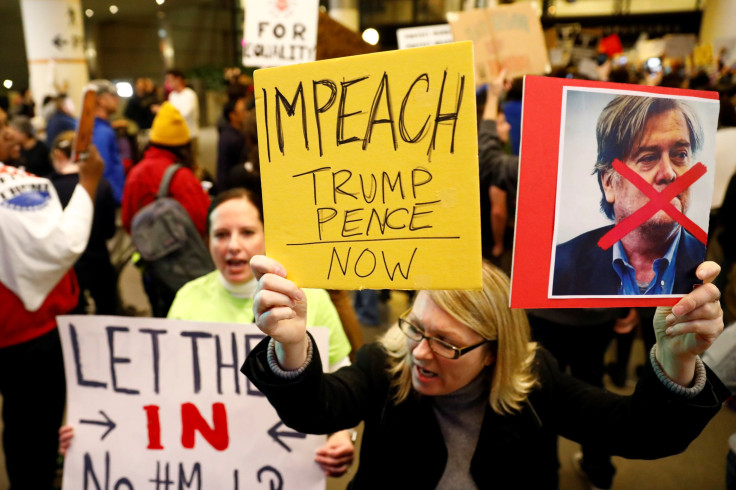 "Our motivation is to absolutely preserve our democracy," Katie Cameron, a representative of the activist group demanding Trump's impeachment, told East Bay Times in an interview published Wednesday.
Vice Mayor Maria Vella supported the resolution, telling reporters "we want to make sure people are not using public office for personal gain" Wednesday. Vella then officially put Trump's impeachment resolution on the City Council's Tuesday agenda, along with Councilman Jim Oddie.
The White House's reported ties to Russia have been some of the most contentious talking points surrounding the new administration long before the president was sworn into office Jan. 20. Protests have erupted across the country demanding a special prosecutor be appointed to investigate the president's potential conflicts of interest and Russian connections.
Despite Trump's repeated denial of having any connections to Russian operatives, new leaks from within the White House and several ongoing probes across the U.S. intelligence community have created lasting controversies for the new administration.
Trump requested the resignation of Mike Flynn, his national security advisor, after it was discovered the former general communicated with Russian operatives during the presidential election. The Russian scandal also cost Trump his former campaign manager, Paul Manafort, who was reportedly link to the Kremlin, as well.
Most recently, activists and Democrats are calling for the removal of Attorney General Jeff Sessions for reportedly meeting with the Russian ambassador twice prior to Trump's shocking electoral victory, then denying those connections during his Senate confirmation hearings February.
© Copyright IBTimes 2023. All rights reserved.