Will Trump Repeal Obamacare? Sanders, Pelosi, Schumer Urge Democrats To Protest Cuts To Healthcare Plans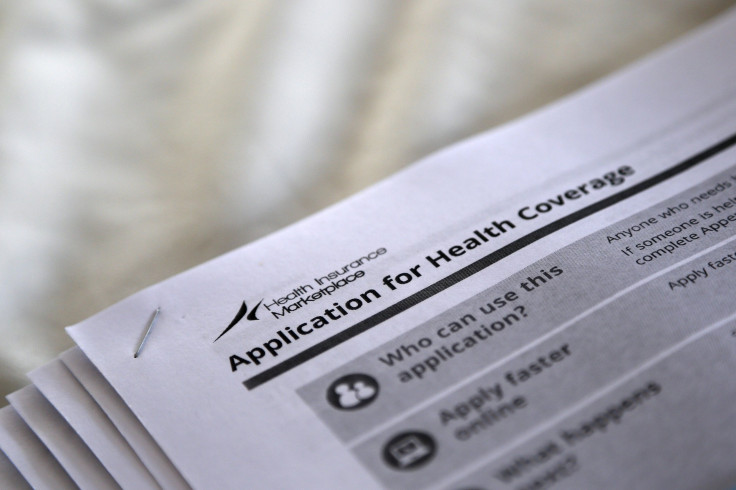 Vermont Sen. Bernie Sanders, along with two other Democratic party leaders, has urged people to take to the streets in January to protest any cuts to healthcare plans or subsidies that the incoming Donald Trump administration may impose.
In a letter sent to their colleagues in Congress, Sanders along with incoming Senate Minority Leader Charles E. Schumer and House Minority Leader Nancy Pelosi called for a "day of action" on Jan. 15, days before Trump's inauguration, to fight the GOP's "radical" proposal.
"Beginning in January, it is likely that Republican leaders in Congress will follow through in their threats to ram through a budget bill that will severely undermine the health care needs of the American people," the letter read.
The three leaders wrote: "On Sunday, January 15th, ahead of Martin Luther King, Jr. Day, there will be a day of action — 'Our First Stand: Save Health Care.' Rallies will be held around the country to vigorously oppose the Republican plan to end Medicare as we know it and throw our health care system into chaos."
Trump, on the campaign trail, had echoed the GOP's refrain promising to repeal and replace the Affordable Care Act. However, after his election win, he has softened his stance saying he supports certain parts of Obamacare.
"Either Obamacare will be amended, or repealed and replaced," the real estate mogul told the Wall Street Journal after his election in November. "I told [President Barack Obama] I will look at his suggestions, and out of respect I will do that."
However, Trump's pick for health secretary Tom Price was the chief architect behind a Republican proposal to repeal and replace Obamacare.
"We think it's important that Washington not be in charge of health care," Price said, in an interview this summer. "The problem that I have with Obamacare is that its premise is that Washington knows best."
Earlier in December, the U.S. healthcare industry warned Trump against repealing the Affordable Care Act, saying the move would result in "an unprecedented public health crisis."
A report found that between 2018 and 2026, cuts just to Medicaid could lead to the industry losing around $165.8 billion. Hospitals would stand to lose a further $289.5 billion if changes to Obamacare hurt funding to hospitals with a large number of Medicare patients, according to the report.
© Copyright IBTimes 2023. All rights reserved.
FOLLOW MORE IBT NEWS ON THE BELOW CHANNELS