Will 'Veronica Mars' Be Renewed For Season 5? Star Jason Dohring Dishes
Hulu not only made dreams come true for Marshmallows everywhere by reviving "Veronica Mars" for Season 4 but then it went ahead and added the cherry on top by releasing it a week early.
The drama originally ran from 2004 to 2007, on UPN for two seasons and The CW for one season, before getting a fan-backed movie in 2014. Now, it's found a new home with Hulu.
The eight-episode fourth season of the cult classic show was set to be released on July 26, but the streaming service surprised fans by changing the date to today, making the announcement at the show's San Diego Comic-Con panel earlier on Friday.
As fans now race to binge the new episodes, which find Kristen Bell reprising her role as the titular character, one major mystery about the P.I. drama remains: Will there be another season of "Veronica Mars" after this one?
Hulu hasn't announced any renewal, or cancellation, news about the show just yet, but star Jason Dohring (Logan) gave International Business Times a little tease about the possibility of the show continuing on beyond the Season 4 finale.
When asked if the door's left open for a possible Season 5 or if this is just a one-and-done kind of revival season, the actor told IBT "it's both," actually.
"I think it could stand on its own. I think, in a way, as well, and probably more so, it lends itself in going in a whole new way at the end of the show where they're really setting themselves up for something awesome," he said. "Like, if they were to continue it, it probably ends stronger and more powerfully than any of the endings that we've had for the movie or the show originally. It really sends it off in a number of ways."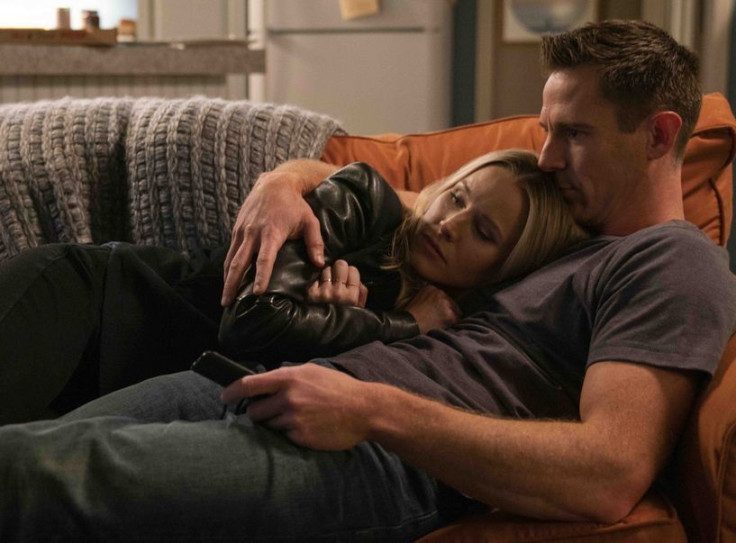 Well, if the show does end up getting renewed for Season 5, would Dohring want to come back as the reformed bad boy?
"I mean, yeah, you know, if [series creator] Rob [Thomas] called, I'd be part of it in some fashion if I could," the "iZombie" alum said. "That would sort of be up to him and how he wants to bring the story. Of course, I'd be willing to."
Dohring's not the only cast member who would be interested in returning for more episodes. Veronica Mars herself would be more than happy to continue sleuthing for as long as possible.
"I told Rob Thomas that I will do 'Veronica Mars' until it's 'Murder, She Wrote,'" Bell told TVLine. "I will keep doing this show until everyone in Neptune is dead. And then the big reveal [in the eventual series finale] is that Veronica's the criminal; she killed everyone!"
Bell credits Thomas' "commitment to reinventing the story," as Dohring mentioned about Season 4's ending, for giving "an endless life" to the story of Veronica Mars. Plus, she said, "as long as the fans want more I will try to do it again."
Official cancellation or renewal decisions for "Veronica Mars" Season 5 haven't been made yet, but since Hulu decided to drop Season 4 a week early, perhaps the company's decision about the future of the show will arrive sooner rather than later, as well.
In the meantime, all of "Veronica Mars" Season 4 is now streaming on Hulu.
© Copyright IBTimes 2023. All rights reserved.