William Windom Dies: 'Star Trek' Actor Dead At 88 Of Congestive Heart Failure [PHOTO]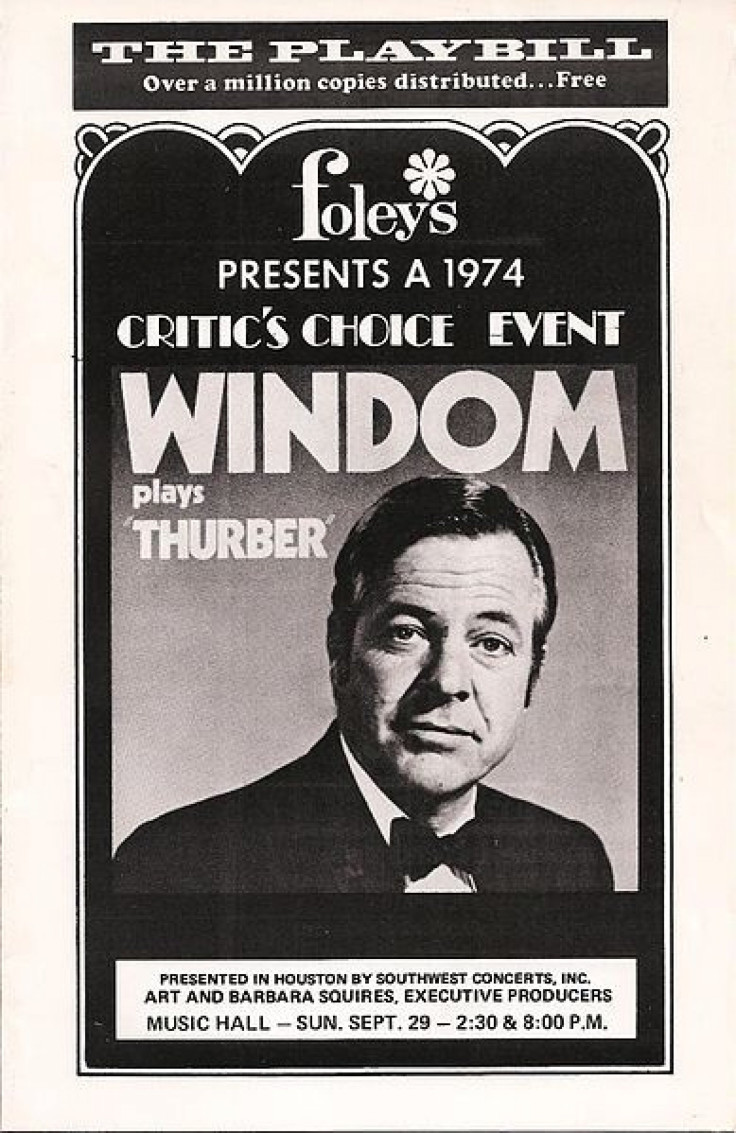 William Windom, the actor best known for his roles on "Star Trek" and "Murder She Wrote," died on Thursday at his home in Woodacre, Calif., of congestive heart failure. He was 88.
Windom took home the Emmy Award for best actor in a comedy series in 1970 for his performance in "My World and Welcome to It," TV show based on James Thurber's humorous essays and fantastic cartoons. He went on to tour the country with a solo show based on Thurber's works.
Television audiences also know Windom for his work on "The Farmer's Daughter," which ran from 1962-65. In addition, he appeared in several episodes of "The Twilight Zone" and became familiar to "Star Trek" fans thanks to his role as Commodore Matt Decker in the 1967 episode The Doomsday Machine.
While most of his credits are due to a great number of television appearances, it was a stage role that Mr. Windom remembered most fondly.
"A lot of people today think the first thing they saw is the first thing that ever happened, and that means 'Star Trek' or 'Murder, She Wrote,' " he told The New York Times. "But the thing I'm most proud of is playing 'Richard III' in 'Biarritz.'"
The award-winning actor also landed film roles, including a part in "To Kill a Mockingbird," as the prosecuting attorney who faced off against Gregory Peck's Atticus Finch in court.
Windom is survived by his wife of 37 years, Patricia, and four children, Rachel, Heather, Hope and Rebel.
© Copyright IBTimes 2023. All rights reserved.