WilmerHale names successors of co-managing partners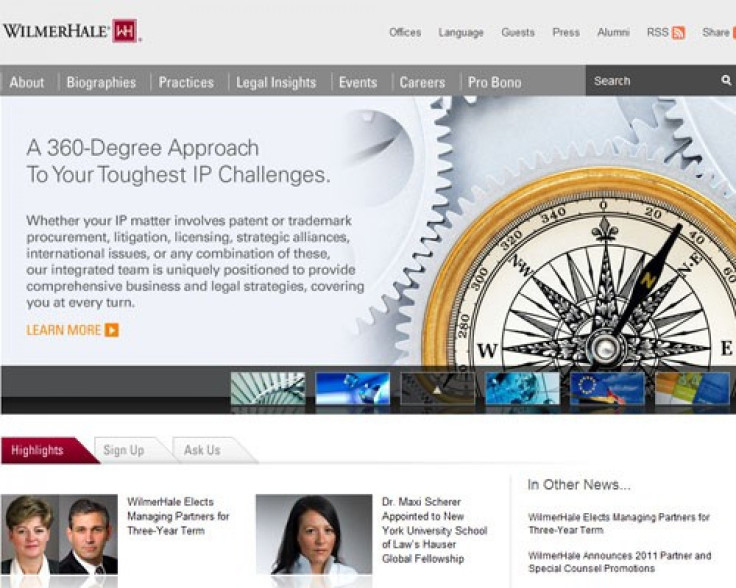 Law firm WilmerHale has named Susan W. Murley and Robert T. Novick as co-managing partners for a three-year term effective from January 1, 2012.
Murley and Novick succeed William Perlstein and William Lee who have been co-managing partners of WilmerHale since 2004, when Wilmer Cutler Pickering and Hale and Dorr merged.
Over the course of the next year, Murley and Novick will work closely with the firm's current co-managing partners to ensure a seamless transition, the firm said.
Murley will chair the firm's transactional practice, while Novick will chair the firm's regulatory and government affairs practice, it added.
Susan and Bob have been leaders within the firm for some time and this election is a natural progression. They come to these new leadership positions with a very broad and real understanding of WilmerHale's practices, clients, culture and law firm economics. I am confident the firm will excel under their leadership, Lee said in a statement.
This is a wonderful step forward for the firm-having dual managing partners ensures that our clients, attorneys and staff will benefit from the vision, perspective, experience and direct attention of two extremely talented leaders, Perlstein said in a statement.
Susan and Bob's collaborative management styles set a great tone for WilmerHale's future, and I look forward to serving under their guidance, he added.
Boston-based Murley joined Hale and Dorr in 1986 after graduating from the University of Virginia School of Law. She was elevated to the position of a partner in 1994 and later served as chair of the firm's corporate department. In 2008, she became chair of the transactional department. At the time of merger with Wilmer, Murley was assistant managing partner of Hale and Dorr and has served on WilmerHale's management committee since that time.
Washington D.C.-based Novick graduated from Washington College of Law at American University in 1983 and joined Wilmer Cutler as a partner in 2001 after four years of service as counselor and then general counsel in the Office of the U.S. Trade Representative, Executive Office of the President.
Since Wilmer's merger with Hale, Novick has served as chair of the firm's International Trade Group. He has also served on the firm's management committee since 2006, and became chair of the regulatory and government affairs department in 2008.
Wilmer Cutler Pickering LLP merged with Hale and Dorr LLP in 2004 to form WilmerHale, a law firm with 1,000 lawyers and 1,400 staff members across 13 offices. Lee and Perlstein, who served as managing partners of their respective legacy firm, were the driving force behind the merger.
Lee, who is an IP litigation trial and appellate lawyer, and Perlstein, who is a bankruptcy law expert, will devote all of their time to their respective practices at the firm once the transition is completed in 2012.
© Copyright IBTimes 2023. All rights reserved.
FOLLOW MORE IBT NEWS ON THE BELOW CHANNELS