Windows Phone 8 Release Date Revealed: Nokia Lumia 920 Hits Stores Nov. 9 For $99.99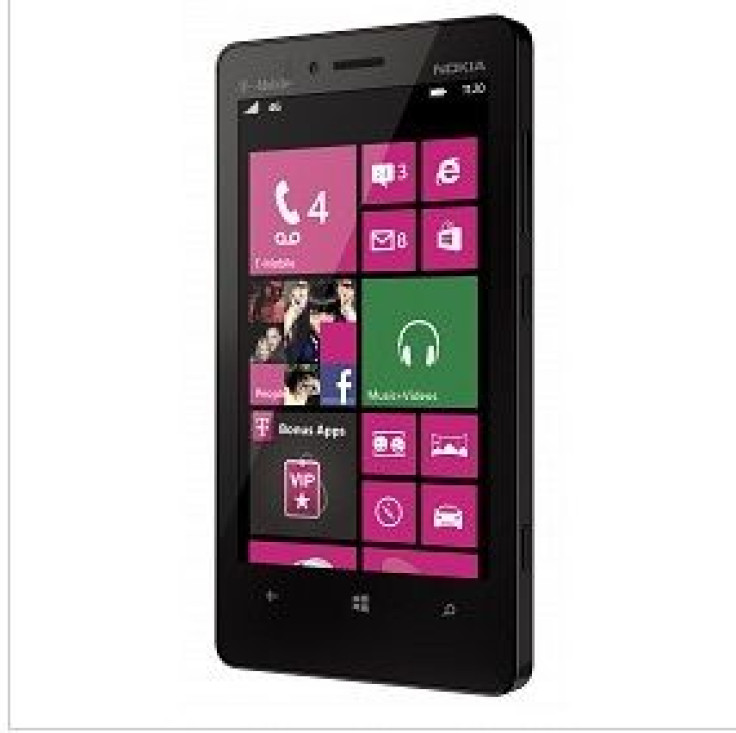 AT&T had just announced that Nokia's Lumia 920 handset, believed to be one of the flagship Windows Phone 8 devices this year, will be released on Nov. 9 for a price of $99.99.
Pre-orders for the device will begin on Nov. 7, and its lower-end sister phone, the Lumia 820, will also launch on the same day, reports The Verge. Both handsets were unveiled together at a joint Microsoft and Nokia press conference in September, but the Lumia 820 will sell for half the price at $49.99. Pre-sales for this mid-range phone also begin tomorrow.
Previous rumors have indicated that the Lumia 920 would make its debut on Nov. 2, only a week earlier than the confirmed release date. Sources familiar with Nokia's plans revealed this news to The Verge in early September, shortly after the device's unveiling, but turned out to be false.
Last month it was revealed that the Lumia 920 and Lumia 820 would be released as AT&T exclusives for at least six months, as a reportedly leaked training video for employees had indicated.
The carrier has also confirmed pricing for another Windows Phone 8 device. HTC's Windows Phone 8X will begin at $99 for the 8GB model and the 16GB edition will cost $199.99. No release date has been specified for the Windows Phone 8X, but the handset will launch by Thanksgiving.
The 8GB variant of HTC's forthcoming device will be available in exclusive colors through AT&T upon launch—Limelight Yellow and California Blue. AT&T also told The Verge that Lumia 920 customers will receive a free charging wireless plate with their purchase for a limited time.
Reviews for the Lumia 920 have been largely positive thus far, but critics have made it clear that the upcoming Nokia handset may not be for everyone. It's a large and cumbersome device, but with good reason in some circumstances.
"AT&T's Nokia Lumia 920 isn't for wimps," read CNET's review. "It's big, it's heavy, and it takes power to truly appreciate the phone's special features. If you open your heart and your pockets, the Lumia 920's smooth, streamlined design beautifully showcases all that the just-launched Windows Phone 8 OS has to offer."
Other reviewers, such as Chris Burns of SlashGear, have praised the fluidity of the Windows Phone 8 operating system.
"The software inside the device is extremely swift," Burns wrote. "The only loading time that we've noticed thus far has been in starting up a game for the first time and waiting for a data connection—on the other hand, AT&T and 4G LTE has been rather responsive on the whole."
The Lumia 920 won't be the only Windows 8-branded device to launch through AT&T on Friday. On Monday the carrier announced that Samsung's ATIV Smart PC will be released on its network on Nov. 9 alongside another tablet from the Korea-based manufacturer: the Galaxy Tab 2 10.1. The new ATIV Smart PC will come equipped with Windows 8 out of the box and will be priced at $799.99.
© Copyright IBTimes 2023. All rights reserved.