Wine: When You're Thirsty For A Special Gift
Sponsored content from Modern Luxury
Is there a thirsty oenophile in your life? These fine wines meld style with taste, ensuring your au courant friends will be voguishly sated — and eternally grateful for your good taste.
French Flair
Trust the French. They know their Champagne. N'est-ce pas? So when they drink enough Nicolas Feuillatte to garner it the number one Champagne in France, that should tell you something. And, just in case you aren't convinced, it also reigns as the number three best seller in the world. So don't hesitate to send your fellow bubbly lovers a bottle of their just launched Enchanted Vine bottle, which holds the Brut Reserve or Brut Rose, perfect for any holiday gathering. A limited edition "Star Shower" tin will also accompany the Brut Reserve, while snazzy limited-edition, localized "Cityscape" gift boxes will be available with the Brut Reserve, featuring New York, City, Chicago, Seattle and Miami. Or, up the ante with Palmes d'Or Brut 2006 or Brut Rose 2006, a vintage you may want to keep for yourself. Offered in an engraved bottle, mottled with one thousand delicate, yet dramatic dimples, the container evokes a black pearl.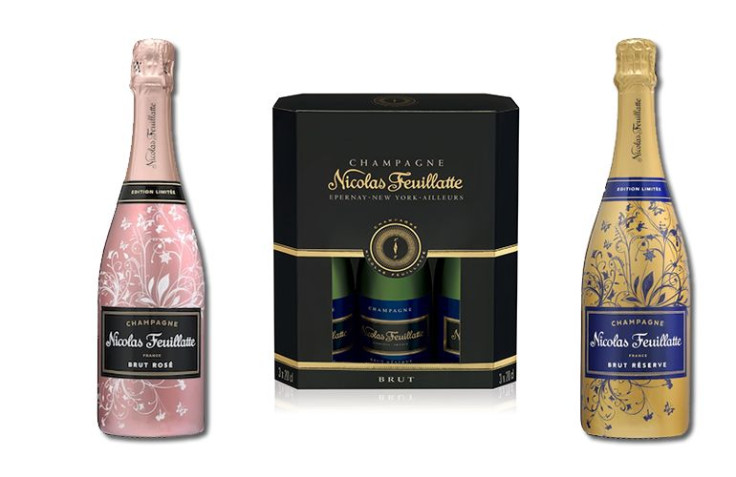 Classy Keepsake
$1200 will seem like a bargain when your jaw drops at the sight of Chateau Margaux 2015's this-year-only special bottle for its Grand Vin 2015. Paying tribute to an exceptional year, the limited edition bottle denotes two centuries of architecture and honors Paul Pontallier, Chateau Margaux's General Manager from 1989 to 2016. Modern, elegant, and understated, a silk screen painting sheaths the bottle, presenting an image of Château Margaux, superimposed in grey and gold. At the bottom of the bottle, more silk-screen printing pays homage to Pontallier himself and showcases Chateau Margaux's exceptional architecture.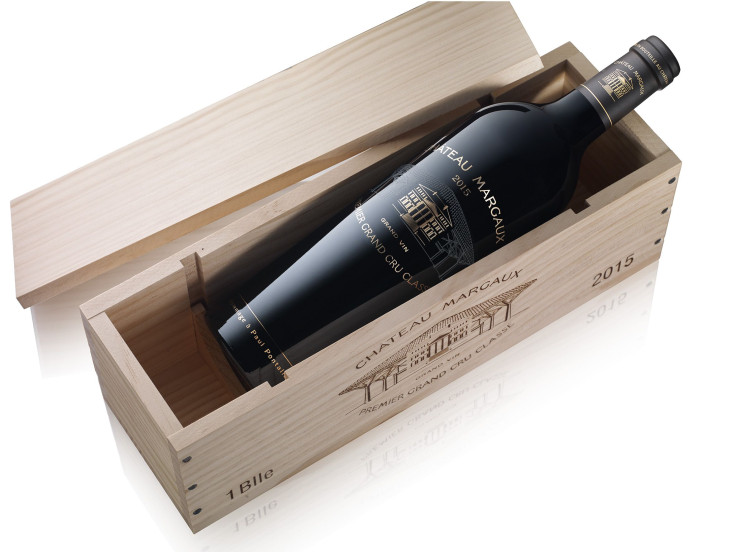 China Collectable
Fine wine from China? It's here. Ao Yun, which means "roaming above the clouds," stands out as a groundbreaking, new, luxury, red wine from China. Created by Moët Hennessy, The name Ao Yun means "roaming above the clouds." It refers to the Yunnan region, said to be the location of the legendary Shangri-La, a hidden paradise in the Himalayan Mountains. Planted at extreme high altitude (6,600 to 7,800 feet), the Ao Yun vineyards spread in Adong, Xidang, Sinong and Shuori, just below the sacred Meili Mountain. Moët Hennessy Estates acquired this vineyard in 2013, producing this unexpectedly Napa style vintage from Cabernet Sauvignon (90%) with a touch of Cabernet Franc.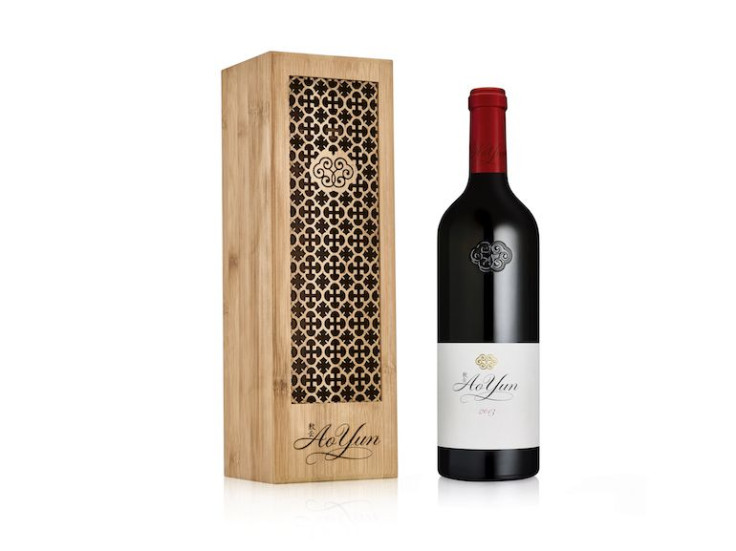 FOLLOW MORE IBT NEWS ON THE BELOW CHANNELS