'Wipeout Omega Collection' 5GB Patch Brings PS VR Support, New Features
"Wipeout Omega Collection" has a new update, and it is one that players shouldn't miss out on. Developer EPOS Game Studios and publisher Sony Interactive Entertainment are rolling out the patch for free. Plus, it's a big update that comes with new features and support for PS VR.
On Wednesday, Sony XDev senior producer John McLaughlin announced on PlayStation Blog the arrival of the new update for "Wipeout Omega Collection." "AG Pilots, the time is upon you. It's time for you to experience 'Wipeout' in a way you have never experienced it before," McLaughlin said before confirming that the futuristic video game now has support for PS VR headsets.
The free update — which is out now — is clocking in at 5GB. So fans should see to it that they have enough free space to accommodate the patch. It's a must-download especially for fans who want to experience "Wipeout" in virtual reality. Once the update has been downloaded and installed, players can switch on their PS VR headset and see the "Wipeout" main menu transform into a 3D world.
According to VentureBeat, the update makes the game compatible with the most basic PS VR headset and PlayStation Camera combination. It also adds a new settings menu that allows players to modify the depth of field and motion, so they can prevent motion sickness while engrossed in the game's new VR experience.
With PS VR support, players can now enjoy the full game in virtual reality. They can select any game mode, be it Racebox or Campaign, and play it from start to finish in a way that they have been dreaming about since the original game was launched 20 years ago.
What makes the 5GB update even more exciting is the fact that it comes with new features. It introduces new VR exclusive ships in all tracks and challenges from HD, Fury and 2048 classes. Of course, the full gaming experience has been modified, so players will see their favorite tracks from a different perspective this time around.
Completing the VR experience is the game's full 3D audio. By altering the soundscape of "Wipeout," everyone can enjoy the game in the most immersive way possible. In addition, the update adds a remix of "Shake It" by "Wipeout Omega Collection" music track remix competition winner Vieile Griffe.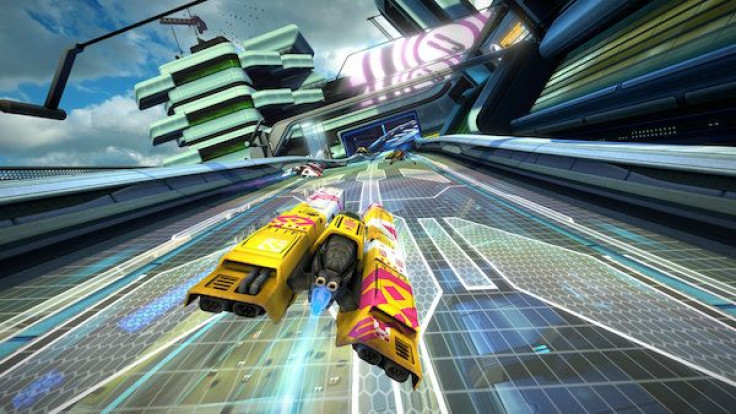 © Copyright IBTimes 2023. All rights reserved.
FOLLOW MORE IBT NEWS ON THE BELOW CHANNELS