Wireless Mesh Networking: How Apple iOS 7 Features Makes 'Off-The-Grid' Chat Possible
A new messaging app appeared Thursday on the iTunes store that makes use of a relatively unknown feature of Apple Inc.'s (NASDAQ:AAPL) iOS 7, and it could introduce a new way to connect people without Internet access.
The app, FireChat, uses Multipeer Connectivity Framework, a feature Apple added with the latest update to its mobile operating system, to chat and send images via WiFi and Bluetooth without being connected to the Internet.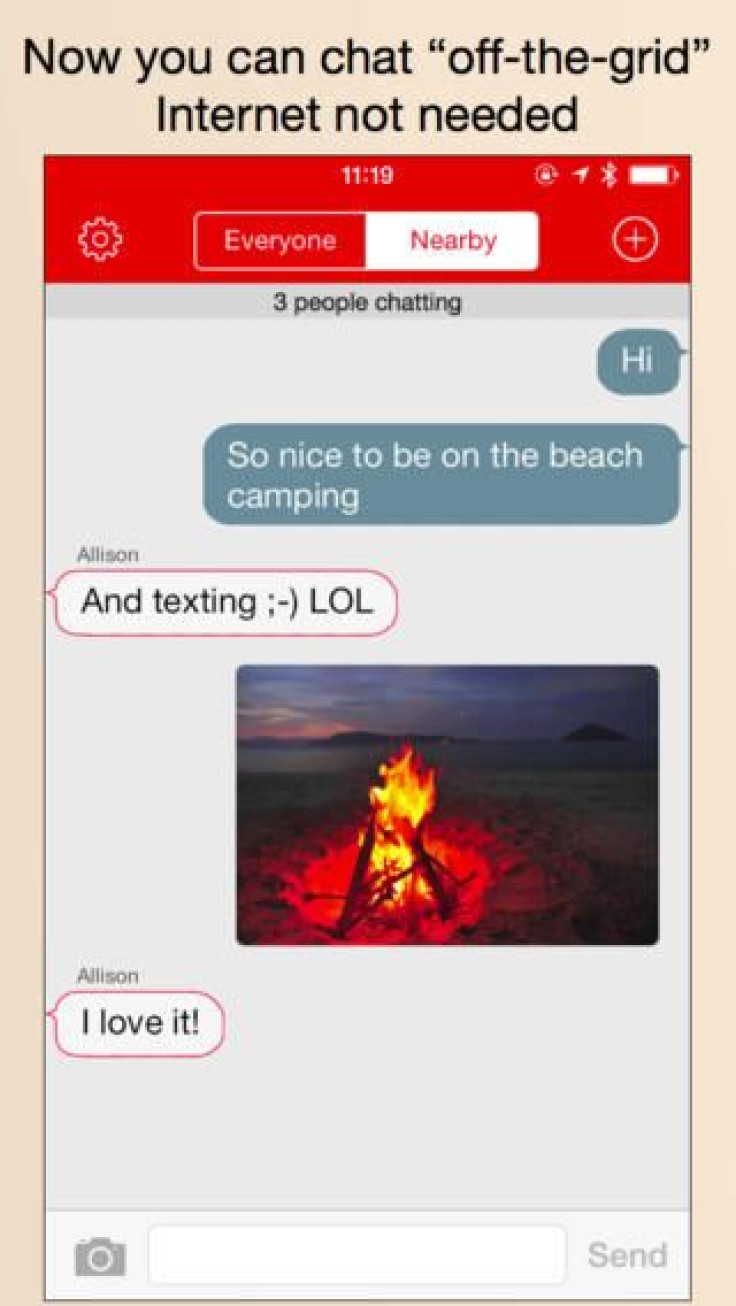 FireChat, as well as Apple's AirDrop feature, shows the potential for wireless mesh networking with mobile devices. Using Multipeer Connectivity Framework, one person with an Internet connection could potentially relay information to an area where the Internet doesn't exist, like a rural area or subway station, using each phone as a node.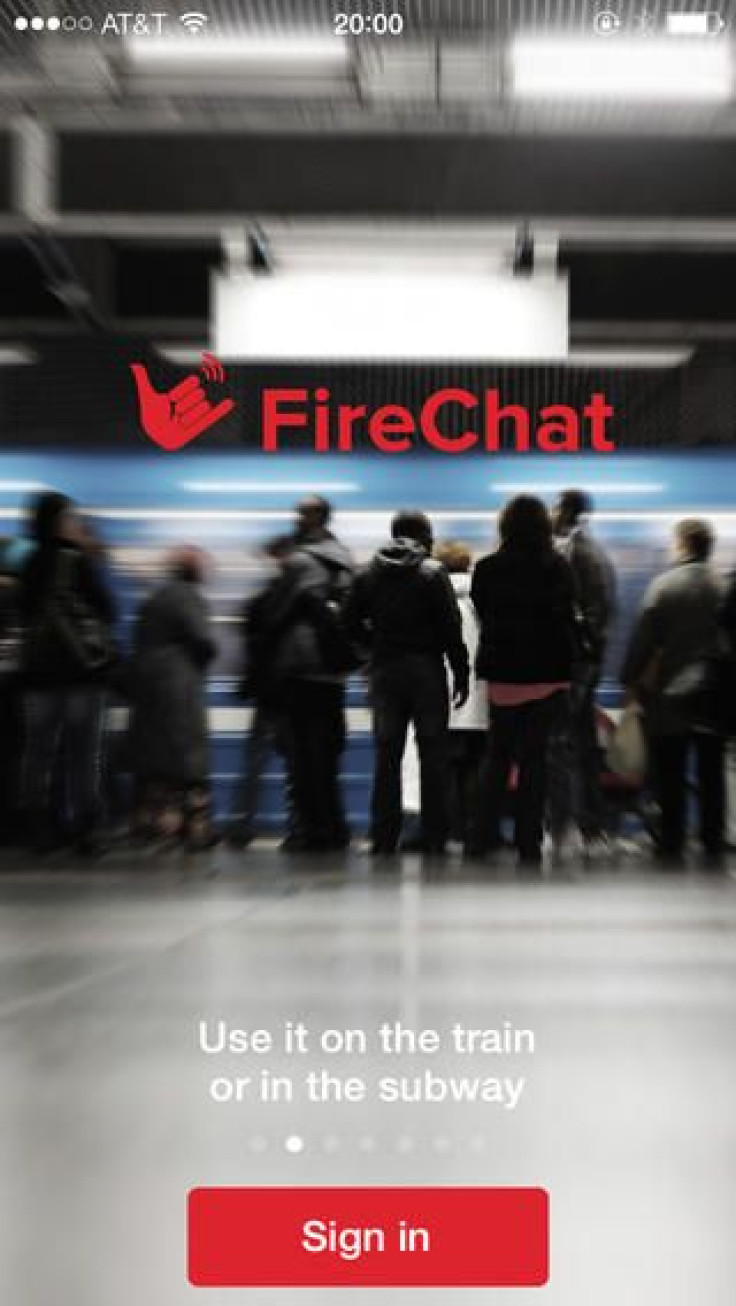 A wireless mesh network could be invaluable in a disaster area when connectivity has been knocked out. Parents could use a wireless mesh network to communicate with their kids on a smartphone without giving them an Internet connection.
Wireless mesh networking could potentially connect low-income communities by allowing residents who can't afford their own connection to share one.
As Cult of Mac points out, wireless mesh networks could even be a more secure and private way to communicate. Users are anonymous, and the lack of an Internet communication keeps out hackers and snooping government agencies.
It isn't just for Apple users. Wireless mesh networking also exists on Android, but FireChat uses the technology for chat. Sundar Pichai, Google Inc.'s (NASDAQ: GOOG) senior vice president in charge of Android, Chrome and Google Apps, mentioned mesh networking twice at South by Southwest in a talk about wearable devices and home automation.
Given Google's recent unveiling of smartwatches, purchase of Nest and ongoing Google Glass project, it appears that mesh networking is definitely a part of Google's plans.
FireChat is available as a free download at the iTunes store, and while initial reviews have been lukewarm, it demonstrates the potential of "off-the-grid" apps through iOS 7.
© Copyright IBTimes 2023. All rights reserved.
FOLLOW MORE IBT NEWS ON THE BELOW CHANNELS