Woman Coughs In Bartender's Face After Being Called Out For Not Wearing Mask
KEY POINTS
A woman in California was called out by a bartender for not wearing a face mask
She felt irked and coughed in the face of the bartender
She eventually left the pub with her companion but knocked chairs on her way out
A woman was seen coughing on a bartender at a pub in Belmont, California, after getting called out for not wearing a face covering. The unsettling incident was caught on surveillance video.
Mask Policy In Place
St. James Gate Bar and Restaurant had just been granted permission on June 19 to serve indoors, but only if they observe social distancing and if customers are wearing facemasks. A female guest, however, refused to comply with the policy, according to Misha Marotta, one of the bartenders in the pub. "This lady kept hugging everyone in the bar and not wearing a mask," Marotta told ABC 7, an ABC owned-and-operated TV station.
Another bartender, a co-worker of Marotta, then asked the woman to comply with the mask policy of the pub, reports say. It was at this moment that the woman became visibly upset and traded words with the other bartender. The woman's companion was also seen in the video trying to restrain her, but without warning, she leaned in over the counter and coughed in the face of the pub worker. The surveillance clip, which ran for about nine seconds, was uploaded to Twitter, where it immediately garnered more than 10,000 views.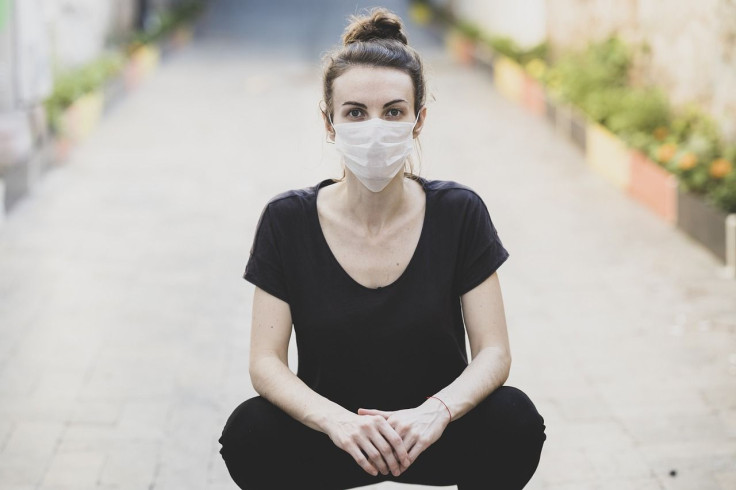 Told To Leave
The surveillance video shows Marotta's fellow bartender rushing back while other workers in the pub asked the woman to leave. She and her companion did finally leave, but before she did, the woman flipped the bird at the pub's employees and knocked several chairs as she stormed out the place.
In an interview with a local news outlet, Marotta expressed dismay at the scene that unfolded before his eyes. "It was very disgusting, on a couple of levels," he said. For Bobbie Martinez, the pub's general manager, in an interview with ABC 7, said that what happened was unacceptable. It was not known, however, if the establishment or any of its employees intend to file charges against the female customer. According to reports, the employees have not yet filed a complaint with the police.
Closed Again
California Gov. Gavin Newsom, on Sunday again, ordered bars to close in several counties, including LA, the most populous in the US, and recommending closures in others. He cited the spread of coronavirus infection as the reason for the closures.
Aside from Los Angeles, the governor's order affected the counties of Kern, Fresno, San Joaquin, Kern, Imperial, and Kings. State officials have also asked eight other counties to issue their own local health orders closing pubs and bars.
© Copyright IBTimes 2023. All rights reserved.