Woman's Leg Amputated At Thai Airport After Being Trapped In Moving Walkway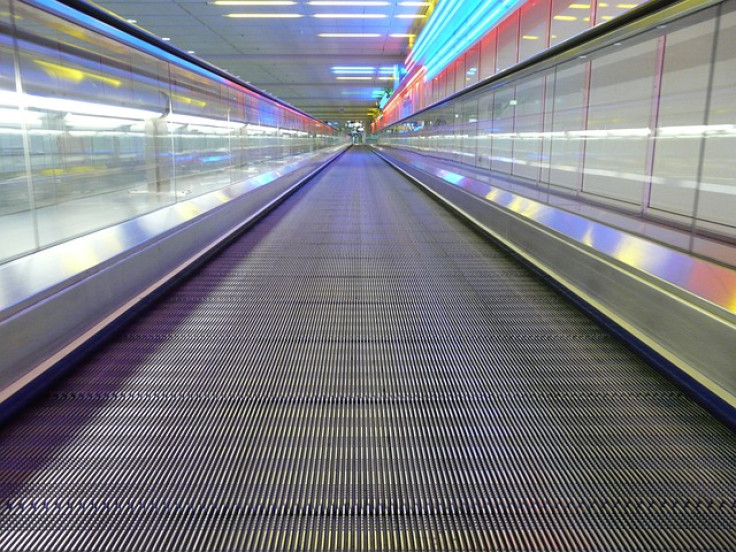 A 57-year-old woman tripped over her suitcase and her leg got stuck in a moving walkway at an airport in Thailand. A medical team at the scene had to amputate the woman's leg to free her.
The horrific accident took place Thursday morning at the Don Mueang Airport in Bangkok. The Thai woman was on her way to board a flight to the southern Nakhon Si Thammarat province when her leg was caught at the end of a moving walkway in the airport's Terminal 2.
An on-site medical team amputated the woman's left leg to free her. The passenger was rushed to a hospital but doctors told her that her leg could not be reattached, reported the New York Post.
The woman received a second opinion from another hospital, which gave hope that the amputated limb could be reattached, AP News reported.
"On behalf of the Don Mueang International Airport, I'd like to express my deepest condolences regarding the accident," Airport Director Karant Thanakuljeerapat said at a news conference. "I'd like to insist that we will ensure that no such accident will happen again."
The airport has taken full responsibility for the woman's medical expenses and other compensations, Thanakuljeerapat told reporters.
All moving walkways in the airport were shut off Thursday as authorities investigated the accident and conducted safety checks. The wheels from the woman's suitcase were found underneath the walkway's belt. It was not immediately clear how the wheels wound up there.
The airport's walkways are checked every day, and an additional inspection is also conducted every month, Thanakuljeerapat said as he defended the airport's routine maintenance checks. He also said the Hitachi-made walkway has been operational in the airport for 39 years, according to CNN.
The CCTV footage of the incident was taken from far away, which is delaying the investigation, he noted.
"The cause of the incident is still under investigation to find the facts. We might need to set up a fact-finding committee with outsiders to join in order to achieve impartiality and transparency," Thanakuljeerapat added.
© Copyright IBTimes 2023. All rights reserved.