Women's Data Company Bellabeat Prepares for Growth Hiring Denmark's Leading Economist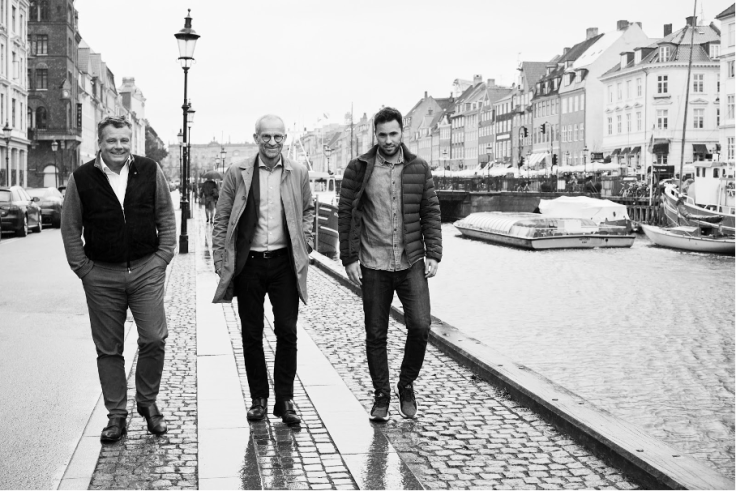 San Francisco-based smart jewelry wearables and data company Bellabeat prepares for rapid expansion with renowned Danish economist Jeppe Christiansen in its organization, according to an official press release.
Bellabeat has empowered women with their cutting-edge products to reach their wellness goals by providing relevant, actionable, and holistic data. Bellabeat's products have helped women achieve their goals optimally by creating a personalized wellness program around each user's menstrual cycle for over four years.
Regarding the new board member Bellabeat founder, Urška Sršen said:
"We are beyond excited to have the legendary Jeppe Christiansen supporting us in our mission to empower women's wellness with data. His extensive experience with the European markets will guide strategic decisions for the future of Bellabeat."
Jeppe Christiansen is a renowned Danish economist, CEO for Maj Invest, a Danish asset management company specializing in long-term investment planning. He has over three decades of experience in fund and investment management and international equity investments in the financial industry.
He is widely recognized as an authority on economics and finance and is an Adjunct Professor of Finance at the Copenhagen Business School. Furthermore, he is a regular contributor to Denmark's economic discussions through his contributions to newspapers and podcasts, most notably the leading Danish Business newspaper Dagbladet Børsen.
Regarding his participation on Bellabeat's board, Jeppe Christiansen said:
"Women's health and wellness is the foundation of any society's economic growth, and I am honored to be able to work with Bellabeat and support their strategic endeavor to empower women around the world to take control over their data and use it for the betterment of their wellness."
Jeppe Christiansen's participation on Bellabeat's board will most certainly help the company reach entrepreneurs in Denmark, opening up the company for partnerships, investments, and pave a clear path to conquer the Danish wellness tracking market.
Bellabeat has several products that help women track their data and develop a personalized wellness program based on each user's goals, lifestyle, and natural cycle. Each personalized program includes workout plans, nutrition guidance, and educational content based on the menstrual cycle's connection to wellness.
Nonetheless, the most valuable asset that Bellabeat provides its users is the scientific approach in generating data with their wearable trackers. Equipped with their bodies' data, Bellabeat users can develop actionable wellness plans that help them achieve weight goals, feel better, and understand their situation.
In the past four years since the launch of their flagship product, Leaf, Bellabeat has helped over 1.6 million women take their first step to data-powered wellness.