Woody Allen To Star As Pimp In 'Fading Gigolo' With Sofia Vergara Of 'Modern Family'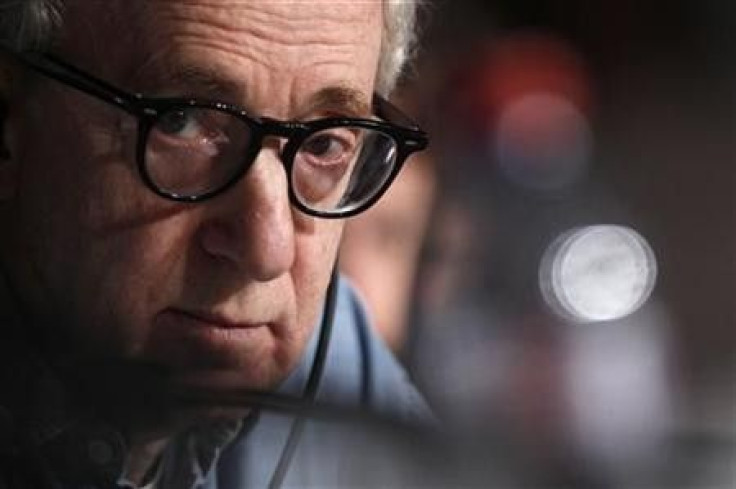 Woody Allen, who recently picked up another Oscar for his screenplay for Midnight in Paris (2011), is set to join writer and director John Turturro in indie comedy Fading Gigolo, the story of two older men who decided to go into the gigolo business together while hiding their enterprise from the hasidic Jewish community in which they live.
According to Variety, Allen and Turturro will star as two best friends who are short on money and even shorter on sexual scruples, while Sharon Stone and Modern Family star Sofia Vergara are in talks to play two of their clients.
Production is scheduled to start April 2012, with a tentative release date in 2013.
Allen's First Collaboration In Decade
Fading Gigolo will be the first movie Allen has acted in that he hasn't also written and directed since 2000, when he starred in Alfonso Arau's Picking Up the Pieces and cameoed in Peter Askin and Douglas McGrath's Company Man.
But Turturro, who wrote and will direct Fading Gigolo as well as acting alongside Allen, has some impressive screen credits to his name already.
Turturro previously wrote, directed and produced the gritty, raunchy musical Romance and Cigarettes (2005). He also directed the documentary Passione (2010), about the roots and influences of Italian music in Naples. He even played a writer in Allen's own iconic 1986 film Hannah and Her Sisters.
Sofia Vergara Adds Spice
According to sources for Variety, Allen and Turturro's characters take on the psuedonyms Virgil and Bongo for their business, with Allen pimping out Turturro's character until he falls for a Jewish widow (not yet cast).
Sharon Stone is slated to play Allen's dermatologist, who hires Turturro to sleep with her before they both catch the eye of Sofia Vergara, in talks to play a woman bored with her marriage who wants them both to be in a threesome with her.
Time will tell whether the idea of Woody Allen as a man who pimps out a gigolo is too off-putting (or, perhaps, too strangely believable) to attract movie-goers.
But if Sofia Vergara, recently voted The Most Desirable Woman of 2012, agrees to appear as a woman desperate to hire one, it's likely that Fading Gigolo will be a big success.
© Copyright IBTimes 2023. All rights reserved.