World Financial Center Evacuated As Suspicious Packages Delivered To Building 2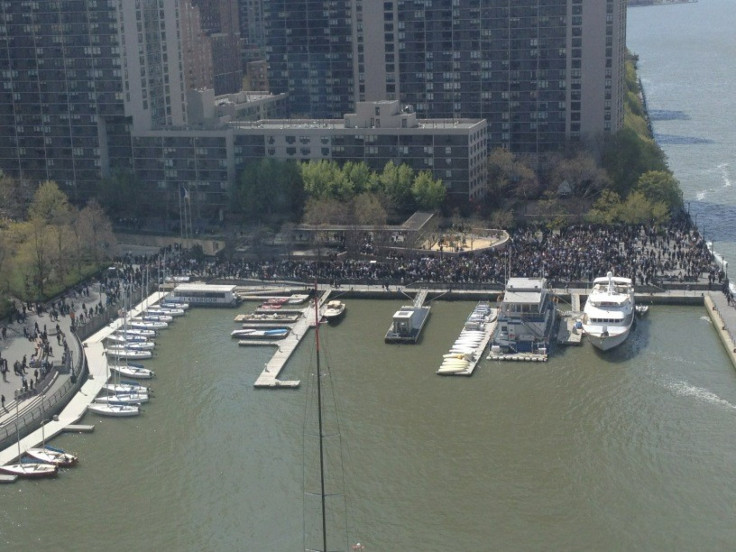 Police are currently investigating suspicious packages at the World Financial Center, prompting officials to evacuate one of the buildings on Thursday.
The packages were delivered to 2 World Financial Center. The building that houses Japanese investment bank Nomura Holdings Inc., was forced to abandon their building once word got out about a potential, deadly threat.
We were evacuated around 11 and weren't told why. Hearing now it's about a package, a senior trader for the firm said, according to the Wall Street Journal.
Law enforcement officials are currently on scene investigating the incident.
People were a little nervous getting outside, said another employee at Nomura. But once we left the building everything was fine. Everyone's pretty calm right now.
The World Financial Center includes four towers that house some of the New York City's largest businesses.
The World Financial Center and its grand centerpiece, the 10-story glass pavilion Winter Garden, features extensive public spaces, dozens of shops and restaurants, and a stunning outdoor waterfront esplanade, according to the website. The Winter Garden and its adjacent outdoor plaza are celebrated venues for both private functions as well as Brookfield's Arts & Events program, which features everything from unique art installations and exhibits to musical and cultural performances, offered to the public year-round and free-of-charge.
Check back with IBTimes for further developments on this story.
© Copyright IBTimes 2023. All rights reserved.