World's Biggest McDonald's to Open at London Olympics 2012: How Big Will It Be?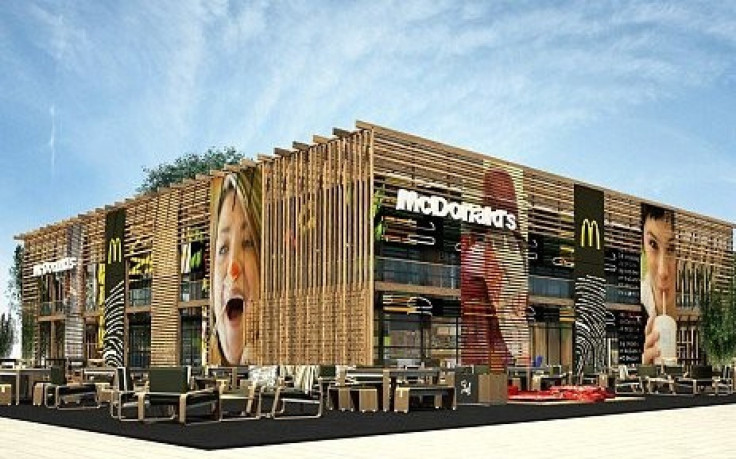 The world's biggest McDonald's will open its doors to the public at the London Olympics for a six week-only period, according to the Daily Mirror.
The new mega-size McDonald's will have 1,500 seats and is expected to serve 50,000 Big Macs and 180,000 portions of fries over the London Olympic period.
The restaurant will be built from recyclable materials and is set to span out 3,000 square-meters over two floors.
Some 12,000 people have already applied to work at the restaurant, where there are only 2,000 places for employees. Candidates are being put under a rigorous selection process with auditions and interviews being run across the country.
The employees will be selected according to their politeness and French fries frying skills, the Daily Mail reported.
Our crew members have been put through their paces to compete for this once-in-a-lifetime opportunity to serve visitors and athletes, McDonald's UK chief executive Jill McDonald told the Daily Mirror. Their ­performance will need to be world-class in order to meet the challenge of the Games.
The candidates have been narrowed down to 4,000 and are currently undergoing a boot camp period in London, where they will be given advice on how to improve their skills ahead of the final.
McDonald's has been an official sponsor of the Olympics since the 1976 Olympic Games in Montreal. The London Olympics will be the nineth games where McDonald's has acted as the game's official restaurant. The ingredients for the restaurants will be source from 17,500 British and Irish farms, according to the Daily Mail.
The restaurant will be ready in time for the Olympics and Paralympics on July 27 and will stay open until Sept. 9.
The current biggest McDonald's in the world is in Orlando, Florida. The two-story restaurant boasts 25,000 feet play area, and a 60-foot super slide.
© Copyright IBTimes 2023. All rights reserved.