WrestleMania 33 Matches: John Cena, Nikki Bella, AJ Styles Added To WWE 2017 Card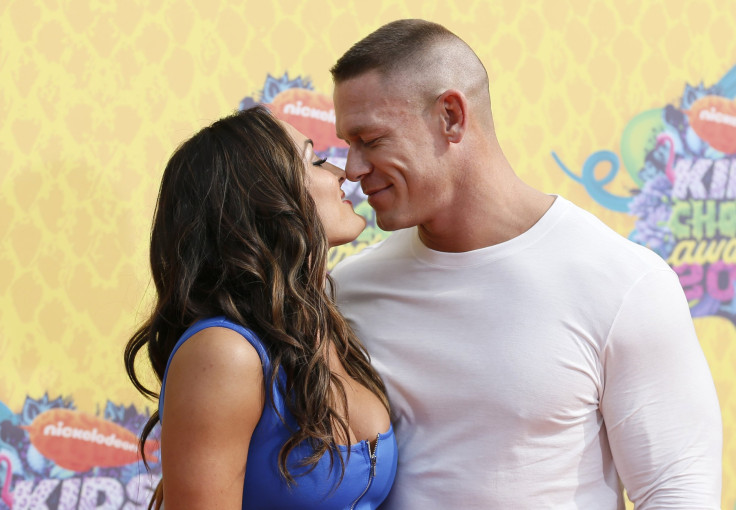 Two matches featuring arguably WWE's top stars on "SmackDown Live" were added to the WrestleMania 33 card Tuesday night. John Cena and Nikki Bella will face The Miz and Maryse in a mixed tag team match, while AJ Styles will take on Shane McMahon.
It had been clear for weeks that both matches would take place on April 2 in Orlando, but they were finally made official on "SmackDown Live." Both Cena and Styles have held the WWE Championship in 2017, but they'll be competing in non-title matches at WrestleMania 33.
READ: Predicting championship winners at WrestleMania 33
The feud between Cena and The Miz can be traced back to Feb. 21 when Cena eliminated The Miz from a "SmackDown Live" battle royal to determine the No.1 contender for Bray Wyatt's WWE Championship. An angry Miz tossed Cena over the top rope before the match concluded, ending his title hopes. Earlier in the night, Maryse attacked Nikki during her Falls-Count-Anywhere Match with Natalya.
<iframe width="560" height="315" src="https://www.youtube.com/embed/tJEXKzPcXU0" frameborder="0" allowfullscreen></iframe>
"SmackDown Live" general manager Daniel Bryan made the announcement regarding Cena's WrestleMania opponent. He also played a role in the feud between Styles and Shane.
Bryan fired Styles Tuesday night after the former world champion attacked Shane as he entered the arena. Styles had been angry for weeks about never receiving a one-on-one rematch for the WWE Championship, which he lost to Cena at the Royal Rumble. Before "SmackDown Live" went off the air Tuesday night, Shane announced that he would be Styles' opponent at WrestleMania 33.
It will be Styles' second WrestleMania match ever, having lost to Chris Jericho at WrestleMania 32. Shane lost to The Undertaker at WrestleMania 32 after making his long-awaited WWE return.
<iframe width="560" height="315" src="https://www.youtube.com/embed/H5SknKItFF4" frameborder="0" allowfullscreen></iframe>
The build towards both Cena and Styles' matches has been better than expected, considering neither superstar is facing an ideal opponent. A WrestleMania match between Cena and The Undertaker seemed to make the most sense, and Cena has even admitted that he wants a match with the Deadman. The Undertaker will instead face Roman Reigns at WWE's biggest pay-per-view of 2017.
Neither match will be near the top of the WrestleMania 33 card. The WWE Universal Championship Match between Goldberg and Brock Lesnar is expected to headline the show.
© Copyright IBTimes 2023. All rights reserved.