WWE SmackDown Spoilers: Barrett Return, Legal Issues, Tag Team Contenders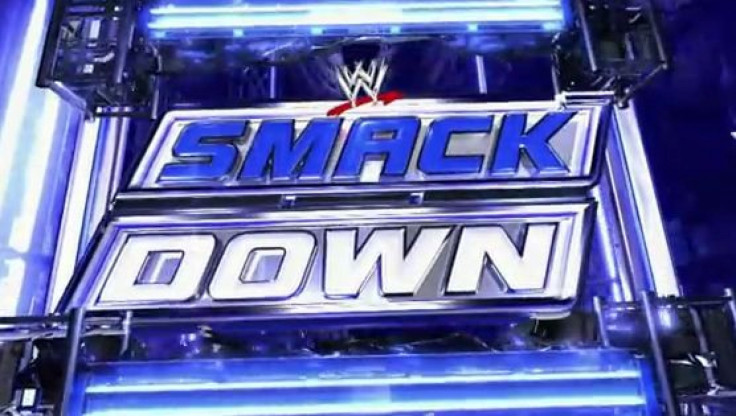 This Friday's episode of WWE SmackDown was taped on Sept. 4 at the I Wireless Center in Moline, Ill.. The show featured the fallout from Sheamus' accidental attack on Ricardo Rodriguez during RAW, the return of Wade Barrett, and The Prime Time Players becoming no. 1 contenders again, reports NoDQ.
Alberto Del Rio's personal ring announcer Ricardo Rodriguez was unintentionally Brogue Kicked by the current World Heavyweight Champion Sheamus on RAW this past Monday and the victims took legal action. The conflict resulted in the possible banning of Sheamus' Brogue Kick by General Manager Booker T, as well as the SmackDown GM making a match between the Celtic Warrior and Harvard educated lawyer David Otunga.
Otunga, who has been criticized for his in ring abilities - both that they are lacking and dangerous - lost in the main event against Sheamus. The match features Sheamus' Night of Champions opponent Alberto Del Rio on commentary, and Booker T announcing that the Brogue Kick would, in fact, be banned.
The long awaited return of Wade Barrett took place on this Fridays SmackDown. It's been about seven months since the Bare Knuckle Brawler was sidelined due to a dislocated elbow, and this could be another chance for Barrett to work his way to the main event.
WWE has been promoting Barrett's return for weeks, with vignettes playing during most shows. The former Nexus leader defeated jobber Yoshi Tatsu and cut a promo after his match.
Titus O'Neil and Darren Young beat Primo and Epico to become the no. 1 contenders for the Tag Team Championships once again. This makes Night of Champions the third Tag Title match in a row to feature The Prime Time Players challenging Kofi Kingston and R-Truth for their championships.
Damien Sandow was put in another high profile match against Randy Orton. The Intellectual Savior of the Masses has found his way into matches with main event superstars, despite only being with the company for a short period of time.
Similarly to last week's SmackDown, Sandow last by count out. This system allows the more experienced talent to win matches against the rookie Sandow, but also doesn't make him look week by being pinned.
After his opponent left, the Viper was attacked by rival Dolph Ziggler, which prompted Sandow to return to the ring. He was hit with an RKO from Randy Orton as Ziggler ran off screen.
The frustration of Daniel Bryan continued through to SmackDown. Despite the fact that he had initially won his match against the self-proclaimed Internet Champion Zack Ryder via submission, the decision was reversed by the referee when Bryan refused to release the No-Lock.
After two weeks of anger management vignettes on RAW - which have become very popular - the submissions expert cracked again. Hopefully this will mean more session for Bryan on RAW, but they were supposedly finished with their lessons after this past Monday.
Also in tag team action was the team of Rey Mysterio and Sin Cara. The lucha duo has been teaming up to face Cody Rhodes and varying partners of his.
Rhodes entered into a feud with Cara recently, with Rhodes attempting to remove the mask of the International Sensation. Mysterio joined the mix when Rhodes started to put an effort in removing his mask as well.
This week, Rhodes allied himself with The Miz, but the two men lost the match to Mysterio and Cara. The team met their defeated after Rhodes hit a misplaced Disaster Kick on Miz.
© Copyright IBTimes 2023. All rights reserved.