'The X-Files': Darin Morgan Talks Season 11, Episode 4 Casting Woes, Humor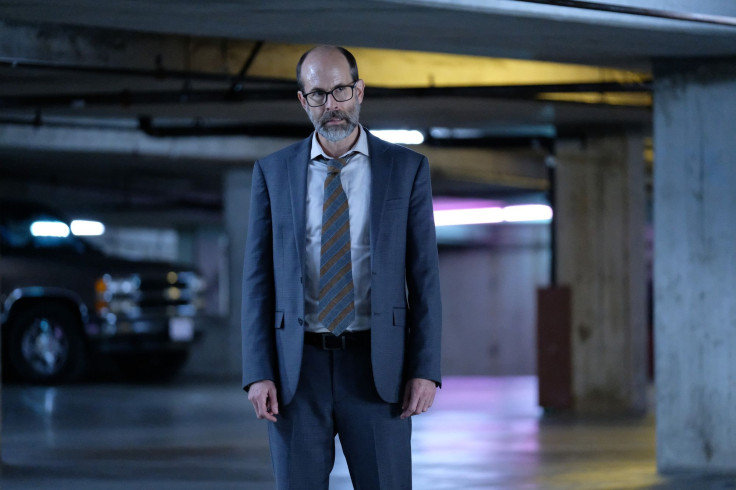 Darin Morgan revealed that casting Brian Huskey as a guest star in Season 11, episode 4 of "The X-Files" was not easy.
In a recent interview with TVLine, Morgan said that he had to fight hard for Huskey before the higher-ups approved his casting. "I've been a fan of Brian's for a while. I just had to fight for him," said Morgan, who wrote and directed the episode. "It was Fox or something. I don't know. I had the same problem with my last episode ("Mulder and Scully Meet the Were-Monster") with Rhys Darby. For some reason, they won't let you have the person you want… They're both great performances. I'm sure if I do another episode, I'm going to have the same problem."
Huskey plays the role of Reggie Something in this week's episode. In a sneak peek from the hour, Reggie approaches Scully (Gillian Anderson) in a parking lot and asks for her help.
"I need you to find someone," Reggie tells Scully.
When Scully asks who he wishes to locate, Reggie replies, "Me."
Seeing Scully's confused reaction, Reggie quickly explains that some people are "trying to erase" him.
To prove that he's telling the truth, Reggie hands Scully a box of gelatin powder. "My fingerprints are on that box. Just prove that I'm real," he tells her before running away.
But in another sneak peek from the episode, Scully tells Mulder (David Duchovny) that Reggie's fingerprints actually came up with nothing.
According to TVLine, the episode includes a humorous yet harsh examination of the fake news phenomenon. Though Morgan said that he has "very strong views about it," the Emmy-winning writer admitted that it was "difficult" for him to do a "straight" and "serious" episode about it, noting that humor usually stops people who are opposed to an idea from rejecting it outright. "[So] whatever someone's political stance is, what party they belong to, they will be able to watch the episode and appreciate what it's actually trying to say [without] having too knee-jerk of a reaction," Morgan said.
"The X-Files" Season 11, episode 4, titled "The Lost Art of Forehead Sweat," airs tonight at 8 p.m. EST on Fox. Watch the sneak peeks below:
© Copyright IBTimes 2023. All rights reserved.