'The X-Files' Revival Confirmed By Fox; Everything We Know So Far About The 6-Episode Event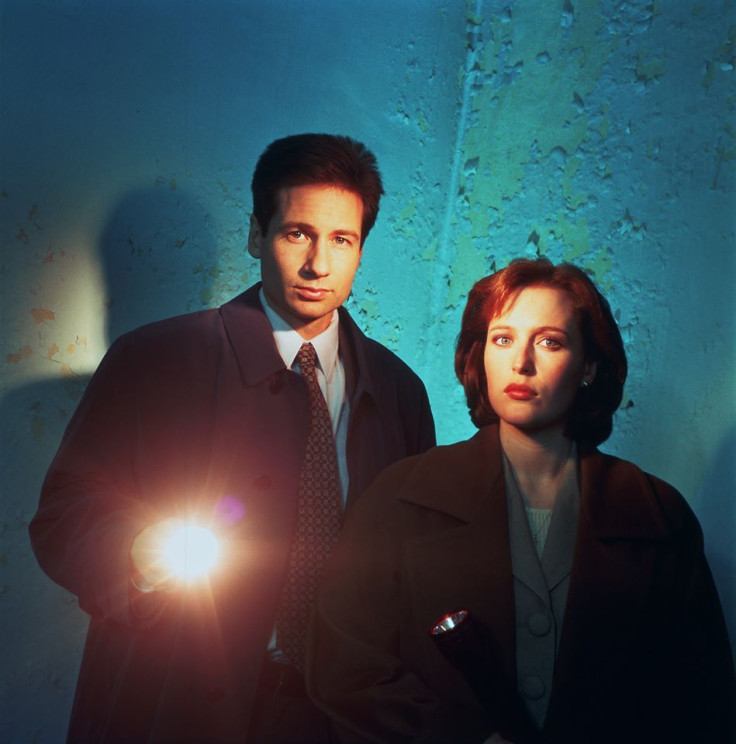 After 13 long and agonizing years, fans of "The X-Files" finally have a reason to rejoice. It has been confirmed that Fox is bringing back the 16-time Emmy winning show for a six-part series event.
To answer the first question on everyone's mind: Yes, both Fox Mulder (David Duchovny) and Dana Scully (Gillian Anderson) are returning for the new run. According to The Hollywood Reporter, production on the series is scheduled to begin filming sometime this summer. The premiere date has yet to be announced, but is expected to come very soon.
The event series will mark the return of the show to TV after nearly 13 years away. Devoted fans of the hit science fiction show were gifted with a minor reunion in 2008 with the film "The X-Files: I Want To Believe," which reunited the acting duo for a standalone story. While it was good, it was hardly enough to satiate fan's appetites for more cases in the paranormal and alien.
"I think of it as a 13-year commercial break," said returning series creator and executive producer Chris Carter in a statement. "The good news is the world has only gotten that much stranger, a perfect time to tell these six stories."
According to Deadline, Carter and Fox executives began tossing around the idea of bringing Mulder and Scully back to TV after the network was met with success for reviving another one of its dormant series last year with "24: Live Another Day." The Kiefer Sutherland series returned as a mini event-series after fans demanded to see more from the action drama.
"We had the privilege of working with Chris on all nine seasons of 'The X-Files' -- one of the most rewarding creative experiences of our careers – and we couldn't be more excited to explore that incredible world with him again," said Fox Television Group CEOs Newman and Walden in a statement.
The "X-Files" reunion kind of undercuts the news that NBC was staging a half-hearted reunion of Duchovny and Anderson. As HitFix notes, Duchovny's new crime drama about a detective chasing after the Manson Family, "Aquarius," will run on Thursday nights alongside Anderson on "Hannibal" this summer.
Fans of the "The X-Files," which ran from 1993 – 2002, are likely more than ready to mark their calendars for the return of their favorite FBI duo. What are your thoughts on the return of "The X-Files"? Tweet your thoughts to @TylerMcCarthy.
© Copyright IBTimes 2023. All rights reserved.