'The X-Files' Season 11 Finale Video: Reyes Helps Mulder, Scully Find William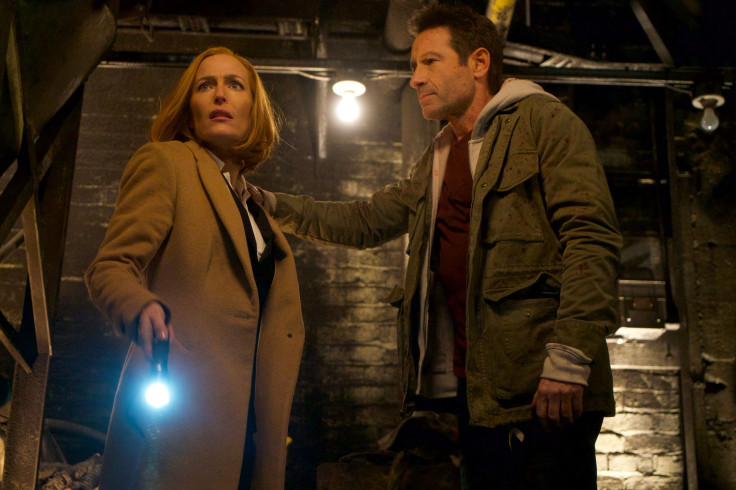 Mulder and Scully get a very important call from Monica Reyes in the Season 11 finale of "The X-Files."
In a sneak peek from the hour, Monica (Annabeth Gish) phones Mulder (David Duchovny) and Scully (Gillian Anderson) and gives details about William's (Austin Dunn) whereabouts.
"[He's] in Tennessee, being transported by a private jet [with a] tail number NGDJG," Monica says of William. "[The plane is] landing in Maryland in two hours. This maybe your last good chance."
When Mulder asks what Monica meant when she said that this might be his and Scully's last good chance to be reunited with William, Monica cryptically reveals that the person who controls William is the person who controls the future.
Scully, however, doesn't trust Monica. "He's not on that plane, Mulder," she says of William.
When Mulder asks if she has any reason to not believe Monica, Scully answers, "I don't know how I know, I just know that he's not on that plane."
"But what if he's in the plane? What if this is our last good chance?" Mulder asks.
Clearly, Scully doesn't know what to do next, so she just lets Mulder do what he thinks is best, and tells him to "just come back alive."
In the trailer for the episode, Mulder finds William. And even though Mulder introduces himself as William's father, the latter doesn't think that the FBI special agent can help him from the men who are trying to catch him. "You can't help me. These people are not gonna stop coming for me," William tells Mulder.
As revealed last season, the Cigarette Smoking Man (William B. Davis) was the leader of a plan to wipe out a large part of mankind. As part of that plan, the Spartan Virus — a virus that deactivates the immune system in any human infected — has been given to the people via the small pox vaccine since 2012. After millions of people would die of generic disease, the world would start over with an elite group that was given Alien DNA to protect themselves from the Spartan Virus. Since William is believed to have Alien DNA, the Cigarette Smoking Man is also looking for him.
According to TVLine, the season finale will feature deaths and will end on a cliffhanger.
"The X-Files" Season 11 finale, titled "My Struggle IV," airs tonight, March 21 at 8 p.m. EDT on Fox.
© Copyright IBTimes 2023. All rights reserved.