'X-Men: Apocalypse' Producer Teases 'Violent' Wolverine Cameo In New Film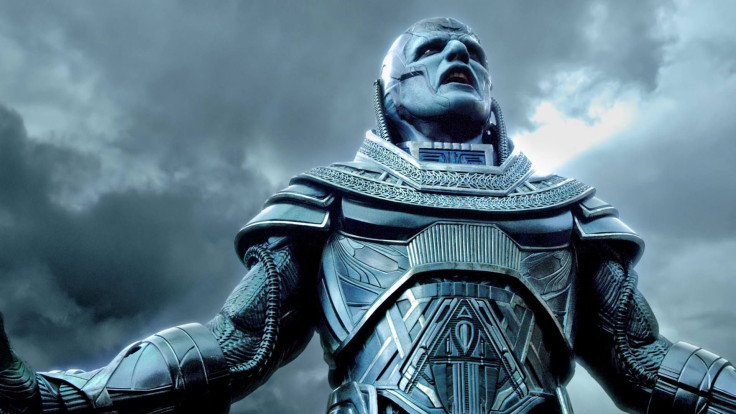 Wolverine is expected to have a small role in the coming "X-Men: Apocalypse" movie when he helps the team clear out some bad guys. In the scene, fans will see a more brutal version of Wolverine than the one people may be used to seeing.
The last trailer for "X-Men: Apocalypse" revealed that Wolverine (Hugh Jackman) would have a cameo in the new film after his metal claws were shown in the final seconds. In an interview with Entertainment Weekly, producer Simon Kinberg said viewers expect a Wolverine they haven't seen before in the brief scene.
"It's a very violent, visceral sequence that is different from anything we've seen of Wolverine in previous movies and in the way that Hugh played it," Kinberg dished.
Movie Pilot reports that the Wolverine cameo in "X-Men: Apocalypse" will be a callback to the previous films "X-Men Origins: Wolverine" and "X2." We'll see Wolverine in the form of Weapon X, and director Bryan Singer told Movie Pilot we'll see the version when he first breaks out of confinement at Akali Lake. He'll be more of a threat when he makes his cameo.
"He's truly Weapon X. Not just the guy coming out of the tank, but the weapon," Singer said.
"X-Men: Apocalypse" will be the final movie in the prequel series. In the movie, the X-Men will have to come to battle the first mutant Apocalypse (Oscar Isaac). Apocalypse plans to destroy the world and build a better one without humans. He's one of the most powerful foes the group has had to fight and it'll be all hands on deck to save the world.
Following "X-Men: Apocalypse," Jackman will star in "Wolverine 3." Kinberg told CinemaBlend that unlike past "X-Men" films, "Wolverine 3" is going to take place in the future, which has fueled speculation that the film will do the "Old Man Logan" story from the comic. However, this hasn't been confirmed yet and not much is known about the film other than that Patrick Stewart will be reprising his role of Charles Xavier.
Not only will the next film take place in the future, but "Wolverine 3" will take a page from the "Deadpool" book and it will be rated R. In an interview with Collider, Kinberg said the film will be "violent" and will have a "Western tone." Meanwhile the character of Wolverine will be more "bold" and "radical" than fans are used to seeing of the hero on the big screen.
"X-Men: Apocalypse" hits theaters on May 27, while "Wolverine 3" is expected March 3, 2017.
© Copyright IBTimes 2023. All rights reserved.