Xfinity Streampix: $5/Month Cheaper Alternative to Netflix Video Streaming from Comcast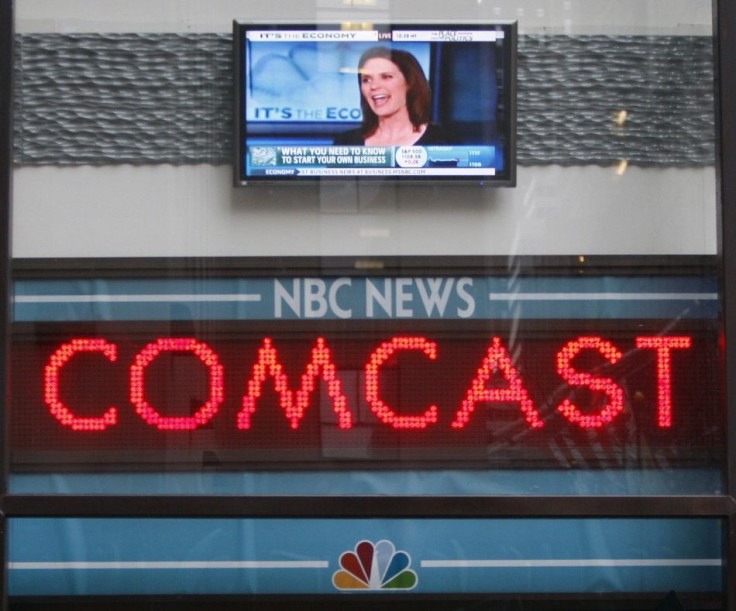 The nation's biggest cable company, Comcast, is set to unveil its new on-demand video streaming service, Xfinity Streampix, this week, which will be a cheaper alternative to competitor Netflix at $5 per month.
Announced on Tuesday, Xfinity Streampix will be available to the 20 million Comcast customers, free of cost to those who subscribe to the Double or Triple-Play phone, internet and cable bundle packages. Other Comcast customers will be charged $4.99 monthly, $3 cheaper than Netflix's $7.99 streaming plan.
The video streaming service will feature television shows from its subsidiary, NBC, as well as others and movies with licensing agreements from Disney-ABC, Sony and Warner Bros. Movies like Analyze That, Ocean's Eleven, When Harry Met Sally, and Brokeback Mountain will be added along with television shows including 30 Rock, Grey's Anatomy, Heroes, Lost, and The Office.
Xfinity Streampix will be available on a variety of platforms including mobile for both iOS and Android and video game consoles like Xbox 360.
Our goal is to consistently deliver greater value to our customers and to bring the best anytime, anywhere entertainment on multiple platforms, Marcien Jenckes, senior VP and GM for Video Services at Comcast, said in a statement. Streampix is another step moving TV Everywhere forward by giving customers access to an even greater library of popular choices to watch.
However there's one caveat for those excited for a cheaper alternative for online video streaming: It is only available to Comcast pay-TV subscribers, which discludes those who subscribe to broadband-Internet. Comcast in fact told the Wall Street Journal that it has no intention to launch something out of our footprint and has only introduced the new video streaming service to complete its current offerings.
But in the same report from the Wall Street Journal, insiders familiar with the unveiling of the service said Comcast has included a clause that it will eventually offer the service to anyone in the nation down the road.
The move comes in order to capitalize on the popular digital video streaming movement. While many believe the addition to steer its customers away from Netflix, Comcast general manager of video services Marcien Jenckes said, It is not at all our intention to compete with Netflix. This just makes our existing subscriptions more valuable. Competing with Netflix would indeed be a feat, as it has been the king with over 22 million subscribers and 14,000 titles.
Meanwhile, the announcement comes the same day Netflix announced a deal with Weinstein Co., which will add films like Oscar-nominated The Artist in addition to a number of foreign and independent films to its titles and another deal with HBO's Colin Callender for original content and mini-series.
Other online video streaming competitors are also keeping up in the race, as Verizon announced a deal with DVD rental company Redbox to expand with a subscription service to debut later this year.
© Copyright IBTimes 2023. All rights reserved.
FOLLOW MORE IBT NEWS ON THE BELOW CHANNELS