Yankees Rumors: Trea Turner, Carlos Correa, Xander Bogaerts On New York's Radar
Aaron Judge isn't the only star free agent on the New York Yankees' radar. The Bronx Bombers have also done their due diligence on the top shortstops available.
The Yankees have checked in on Trea Turner, Carlos Correa and Xander Bogaerts, according to The New York Post's Jon Heyman. It remains to be seen if the Yankees will make a serious offer to any of those free agents.
New York's top priority is to re-sign Judge. Yankees owner Hal Steinbrenner seems confident that the team will be able to keep its best player.
Doing so could force the Yankees to offer the largest contract in franchise history. Judge turned down a $213.5 million extension in April and is expected to land a deal worth much more than $300 million.
If the Yankees are outbid for Judge, it's possible that they could look to replace his production with a top-tier shortstop.
Bogaerts, for example, might end up signing a contract worth around $200 million. The 30-year-old has hit .295 or better with an OPS+ of at least 128 in four straight seasons. Acquiring Bogaerts would also hurt the Boston Red Sox, with whom the shortstop has spent his entire MLB career.
Turner is arguably the second-best hitter in free agency. In his eight-year career, Turner is hitting .302/.355/.487. Turner averages 24 home runs and 44 stolen bases for every 162 games. He can play second base or shortstop and is thought to prefer the east coast.
Correa is back on the free agent market after spending one season with the Minnesota Twins. The Yankees didn't make a serious push to sign Correa last offseason when he was available and they had a need at shortstop.
It's hard to believe that the Yankees would sign Judge and one of the big shortstops. New York has refrained from spending the kind of money in one offseason that it would take to land both Judge and a player like Turner or Correa.
The Yankees have a crowded middle infield, which also decreases the chances that they will sign a shortstop to a nine-figure contract. There are rumors that New York is looking to trade one of its infielders.
Gleyber Torres is viewed as a trade candidate that could be sent to another team in exchange for a starting pitcher.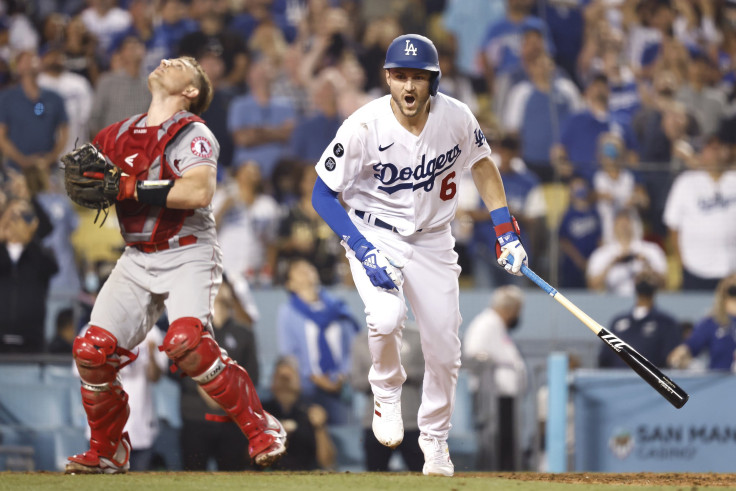 © Copyright IBTimes 2023. All rights reserved.