YFI, FTM Slump As 'Godfather Of DeFi' Andre Cronje Quits Crypto
KEY POINTS
Some investors are anxious about Cronje's move to bow out of crypto
Many feared a a rug pull and withdrew their investments
Others immediately sold off their tokens
Andre Cronje, widely known as the 'Godfather of DeFi,' and his close partner Anton Nell are leaving crypto. The announcement has sent tokens in projects associated with them diving amid fears of a rug pull.
The exit of two of the most talented developers in the DeFi space was revealed by Nell , senior solutions architect at Fantom Foundation, in a tweet. Nell said the decision was not a knee-jerk reaction.
He also announced the termination of around 25 apps and services by April 3. These include yearn.fi, keep3r.network, multichain.xyz chainlist.org, solidly.exchange and bribe.crv.finance.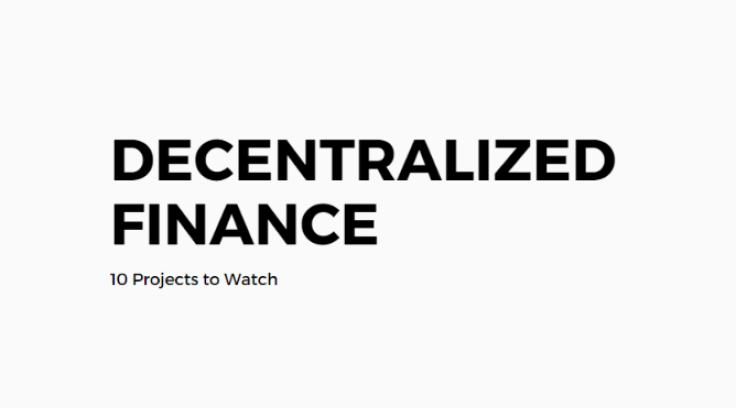 "Unlike previous 'building in defi sucks' rage quits, this is not a knee-jerk reaction to the hate received from releasing a project, but a decision that has been coming for a while now. Thank you to everyone that supported us over the past few years," Nell's tweet read.
Speculations surrounding Cronje's future in crypto began making the rounds online last week when he deleted his Twitter account. Many also noticed that he had amended his LinkedIn profile, which indicated that he is no longer working in Yearn.Finance and Fantom, among others.
Cronje later confirmed to the Kee3r Network community in a Telegram message that he is set to leave the project.
Unfortunately, Nell's tweets did not disclose any reason for their decision.
Following the announcement, cryptocurrencies associated with Cronje's projects, such as YFI and FTM, took a sharp dive. Over the past 24 hours, Yearn.Finance's (YFI) price dived 13% while Fatom's price (FTM) sunk 15%.
The slump in the tokens' prices is attributed to investors' fear of a rug pull, which triggered many to sell off or withdraw. In trading, a rug pull is a kind of scam where developers abandon a project and take the investors' money with them.
While Cronje's previous confirmation made it look like the projects were folding up, this is not the case, however. The 'Godfather of DeFi' has been apparently handing over the projects to other teams.
DeFi is a term for a set of financial applications that utilize blockchains like Ethereum for banking services. DeFi apps are built on blockchain-based smart contracts, which, by nature, are permissionless. This means these apps can continue to function even without inputs from the original creators.
YFI was trading down 8.75% at $18,210.70 with a 24-hour volume of $423,790,709, as of 3:12 a.m. ET on March 7, as per Coinmarketcap data. FTMwas down 16.94% at $1.37 with a 24-hour volume of $2,457,987,365.
© Copyright IBTimes 2023. All rights reserved.