Yosemite in Search of Victims Under Falls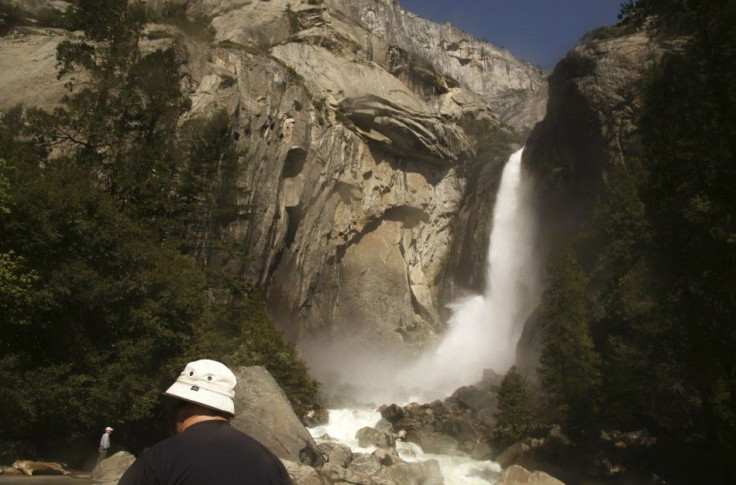 Yosemite National Park has resumed a search operation for missing hikers who swept under the famous Vernal Falls yesterday.
Rangers of the National Park were forced to call off a search last night, as it got too dark. They received a number of emergency phone call from eyewitness who saw a couple slip into the 317-foot falls while trying to take photos.
Rangers have been conducting interviews with witnesses after conflicting accounts emerged following a claim of a third man later jumping into the Merced River underneath the falls in an aim to help the couple, the Associated Press reported.
Linda Sabo and her husband, Dean, were at the top of the falls when it happened, according to a report on KTVU.com
I saw two that were holding each other and one that was floating alone through the water, Dean Sabo told reporters. And the reason that I looked was because this woman was screaming, running along the edge of the water.
Park rangers shut down the trail immediately. Park officials said the trail could be treacherous due to the persistent mist of the water. Rangers often close trails following an incident after an occurrence in May led to visitors finding a body of a hiker hanging from a rock after slipping into the same Merced river, leaving many traumatized.
Record snowfall has created spectacular waterfalls in the park, according to Park Spokesman Kari Cobb who said Visitors often underestimate the force of water, and the mist from waterfalls creates slippery conditions on trails.
At least eight people have died in the park this year, Cobb says. Two men died after being swept off a bridge near the Hetch Hetchy Reservoir in June. One man who disappeared while hiking near Yosemite Falls with his church group is still missing.
The Mist Trail will be closed until at least noon on Wednesday, possibly longer.
© Copyright IBTimes 2023. All rights reserved.