'You Take My Breath Away': Did Cops Put George Floyd's Picture On Valentine's Day Card?
KEY POINTS
LAPD is investigating the allegation and interviewing the cop who brought up the issue
Two Instagram accounts, including 'Blue Line Mafia,' also under scanner
Floyd family attorney wants those involved to be held accountable
The Los Angeles Police Department (LAPD) has launched an investigation following reports that an offensive Valentine's Day card with George Floyd's image is being passed around within the department.
The distasteful card has George Floyd's image with a grossly-insensitive caption "You take my breath away," reported Los Angeles Times.
In a series of tweets, the LAPD said there are allegations that a department employee authored the message in the card with the image. "A personnel complaint has been initiated and we are pursuing each allegation, including interviewing the department member who brought it to our attention," the tweet read.
Chief Michel Moore told Los Angeles Times that the department's goal is to determine exactly where and how the image may have come into the workplace, online or otherwise, and who may have been involved.
"Our investigation is to determine the accuracy of the allegations while also reinforcing our zero-tolerance for anything with racist views," the chief was quoted by the local outlet as saying.
If the department confirms officers were circulating the image, "people will find my wrath," Moore added.
The report said Moore also confirmed the department is investigating two Instagram accounts, including one called 'Blue Line Mafia', which people have reported as possibly being linked to department personnel.
Meanwhile, Attorney Ben Crump, who represents Floyd's family, demanded that those involved be held accountable and that an apology be issued to Floyd's family.
"This is beyond insult on top of injury -- it's injury on top of death," he said in a statement Monday as reported by Los Angeles Times. "The type of callousness and cruelty within a person's soul needed to do something like this evades comprehension – and is indicative of a much larger problem within the culture of the LAPD," Crump said in a statement via Twitter.
Floyd was allegedly killed by Minneapolis police on May 25, 2020. An officer, Derek Chauvin, reportedly handcuffed him, placed him face-first into the street before kneeling on his neck for eight minutes as Floyd repeatedly said, "I can't breathe."
The incident, captured by multiple cameras, triggered protests with people seeking racial justice and action against police violence at minorities.
Chauvin, charged with second-degree murder and manslaughter, is scheduled to stand trial on March 8. Three other officers involved in the incident, Tou Thao, Thomas Lane and J. Alexander Kueng, also face charges of aiding and abetting.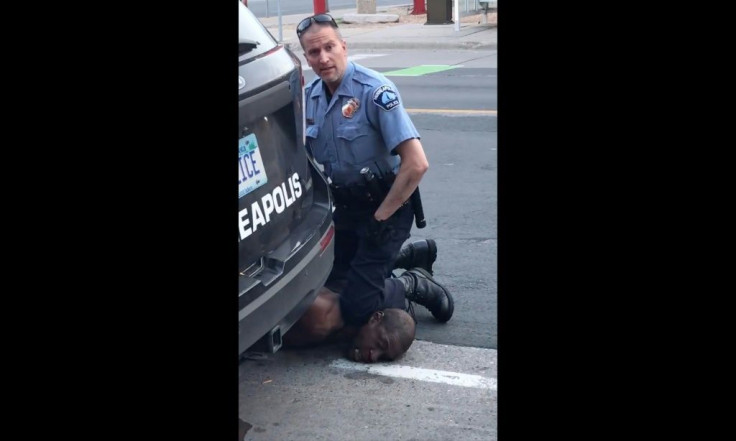 FOLLOW MORE IBT NEWS ON THE BELOW CHANNELS