George Floyd's Killer Guarded Only By White Correctional Officers, Given Preferential Treatment
A Minnesota county jail faces a racial discrimination lawsuit after Derek Chauvin, the former police officer who was charged with murder after kneeling on George Floyd's neck, was reportedly processed only by white prison guards. A lawsuit from eight Black correctional officials says they were abruptly reassigned to prevent them from interacting with Chauvin, who they say was given preferential treatment, the Washington Post reported.
Devin Sullivan, one of the plaintiffs, was reportedly in the middle of patting down Chuavin when superintendent Steve Lydon replaced him with a white officer. Sullivan saw on the security feeds that other non-white officers were also being reassigned.
The lawsuit says Sullivan asked other senior staff "if anyone told Lydon that it is illegal to assign staff based on the color of their skin."
Two of the plaintiffs say they saw on security cameras a white corrections officer going into Chauvin's cell with "special permission," patting him on the back "while appearing to comfort him." She then allowed him to use her cell phone, in violation of prison policy.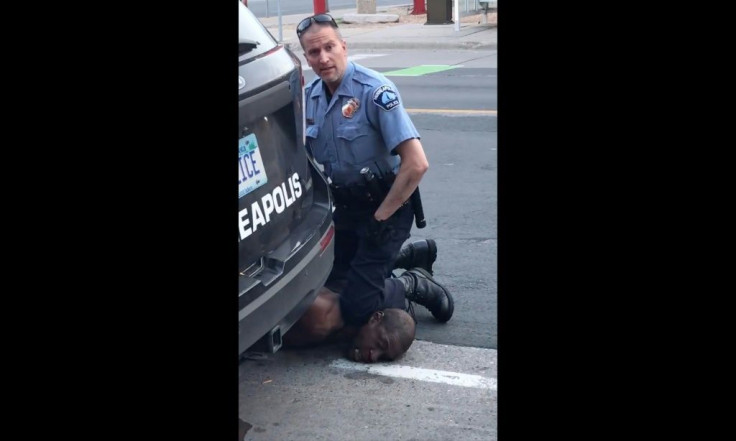 Lydon says he was just looking out for his employees' mental well-being by moving all Black officers to another floor.
"Recognizing that the murder of George Floyd was likely to create a particularly acute racialized trauma, I felt I had an immediate duty to protect and support employees who may have been traumatized and may have heightened ongoing trauma by having to deal with Chauvin," Lydon said in a statement, noting that he reversed the order after talking to minority employees.
Lawyers, however, say corrections officers were told Lydon wanted to "protect them because if something happened to Chauvin, the officers of color would be blamed."
After all Black officers had been segregated to another floor, Lt. Lugene Werner, a corrections officer related to Chauvin's sister, asked Sullivan to "explain" the decision to minority staff. According to the lawsuit, Sullivan refused, the first time he had ever refused an order.
"[Sullivan stated] that if he were to explain this it would like he supported the discriminating order, and it would be especially insulting because he was a person of color," the suit reads.
© Copyright IBTimes 2023. All rights reserved.
FOLLOW MORE IBT NEWS ON THE BELOW CHANNELS