'Young And The Restless' Spoilers: Ashley's Big Night Ends In Chaos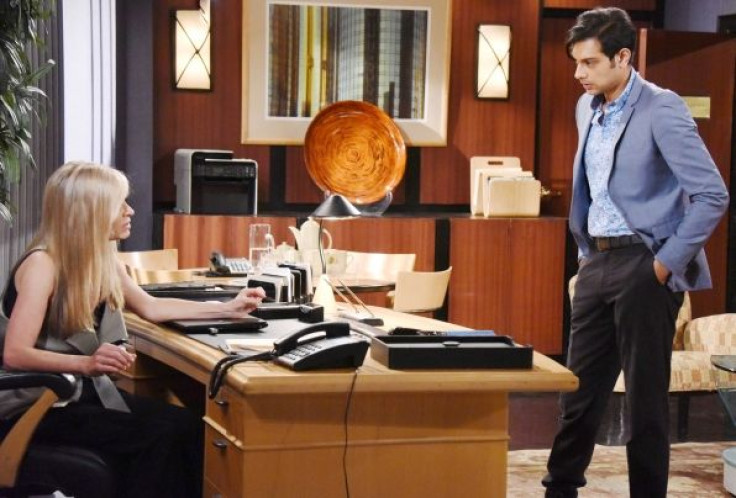 It's a big night for her that is supposed to honor the achievements she has made in business, but Ashley's big night will actually end in chaos after some big secrets about the Abbott family are revealed during her special dinner on the Thursday, Oct. 12 episode of "The Young and the Restless."
Prior to the big night, Ashley (Eileen Davidson) has grown increasingly more concerned about Graham's (Max Shippee) presence in Dina's (Marla Adams) life, but hadn't found a reason that convinced Dina enough on the CBS soap that he was bad news. Even letting her mother know that Graham had lied about his mother being dead, when she was really alive and living in Florida, failed to successfully convince Dina that she should kick Graham out
However, moments before she left for her big night, Ashley learned about Graham Davis, a young student who went to high school with her sister Traci (Beth Maitland), and all of the pieces fell into place. She realized that Graham was not only Myrna Bloodworth's son, but also Brent Davis' stepson—and Brent Davis is the same man Ashley knows fathered her, not John Abbott. She realized that Graham was getting revenge on Dina by trying to destroy her life from within because she was the woman who stole Brent away from his family.
Now, when Dina goes to make a speech at the event, honoring her daughter for what she's achieved, all chaos will break loose between Graham and Ashley, as Ashley decides to confront the man she knows is playing her mother once and for all.
"Do you really want to do this here?" He asks her in a preview clip.
"You bet I do," she replies.
Ashley will then reveal the truth about Graham's past and growing up in Genoa City, and she and Jack (Peter Bergman) will then grill Graham about whether or not he was using their mother for revenge. Graham will then admit he was, because Dina destroyed his life by taking his stepfather away from him and leaving him without the only father figure he had ever known.
However, his confession will also lead to an unexpected other one that will further cause the party atmosphere to rapidly decline.
Ashley and Dina never went public with the truth about her not being John Abbott's daughter, and actually being Brent's child. However, When Dina realizes the truth behind the story, she will forget that not everyone knows, and will confront Graham by asking him if his need for revenge was really rooted in some sort of connection to Ashley's father.
After Dina's bombshell announcement, Graham will then once again come forward, toasting to Ashley being awarded as an Abbott, when she isn't actually one, and he will call out the hypocrisy that she's being honored as the daughter of a wealthy man who wasn't her actual father.
Now, with the secret out, everything could change for the entire Abbott family.
"The Young and the Restless" airs weekdays at 12:30 p.m. EDT on CBS.
© Copyright IBTimes 2023. All rights reserved.