Is Your Cable Box Spying On You? Behavior-Detecting Devices From Verizon, Microsoft And Others Worry Privacy Advocates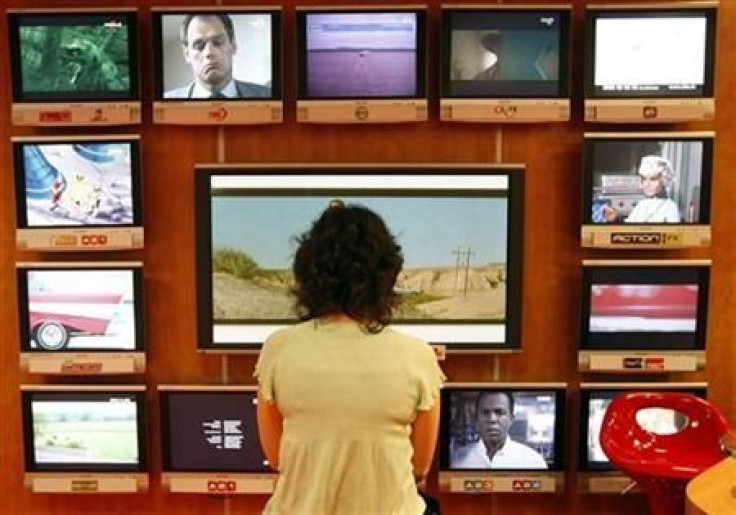 "Watching the watchers" is taking on a whole new meaning.
News that Google Inc. (NASDAQ:GOOG) may be developing a television set-top box with a motion sensor and video camera has rekindled the debate over technology that can record so-called ambient action. Should a TV-mounted box have the ability to track our movements, record our voices and monitor our behaviors? Should cable providers and tech companies be allowed to collect such information without our consent?
Lawmakers and privacy advocates are asking such questions as companies continue to experiment with data collection that will extend beyond our gadgets and into our living rooms and bedrooms. On Thursday, the Wall Street Journal reported that Google privately showed off a prototype device at the Consumer Electronics Show in Las Vegas last January. The company is one of many tech players looking to compete with pay-TV providers, who themselves have been exploring new ways to capture information about viewers' behavior.
In November, Verizon Communications Inc. (NYSE:VZ) filed a patent application for a set-top box that delivers advertisements based on users' behaviors. For instance, two people cuddling on sofa watching TV might see a commercial for a romantic Disney cruise, while an arguing couple might see a pitch for couples' therapy. The device would use a combination of motion and audio sensors to collect information about what viewers are doing as they watch TV.
Creeped out yet? You're not alone. News of Verizon's plans brought countless headlines about the potential for Orwellian cable boxes and digital video recorders, spying on us during our most intimate moments. And legislators have been quick to respond. Last month, two U.S. congressmen, a Democrat and a Republican, introduced a bill that would require such devices to be opt-in, meaning consumers would have to grant explicit consent before companies could collect data on ambient action. The bill -- dubbed the "We Are Watching You Act of 2013" -- would also require that devices flash on-screen warnings whenever they are recording such information.
Reps. Michael E. Capuano, D-Mass., and Walter Jones, R-N.C., who sponsored the bill, called such technology an "invasion of privacy." In a statement, Jones even acknowledged the data collected through such devices could be potentially abused by the government itself. "When the government has an unfortunate history of secretly collecting private citizens' information from technology providers, we must ensure that safeguards are in place to protect Americans' rights," he said.
The extent to which Google's set-top box would collect ambient information is unclear. In its report, the Journal cited only "people briefed on the device," and a Google representative has not yet responded to a request for more information. However, the company has reportedly been experimenting with such technology for several years. As Gizmodo reported in 2007, Google filed for a patent for an interactive TV that would include an image-capture device capable of measuring "how many viewers are watching or listening to a broadcast."
And Google and Verizon are by no means lone players. In November, the Microsoft Corp. (NASDAQ:MSFT) also filed a patent application for a system that would use its Kinect camera to monitor users' behavior. Kinect will come attached to Microsoft's forthcoming Xbox One game consoles. Its always-on sensors can read body behavior, track eye movements and listen for commands. It even knows how many people are in the room. As Polygon reported, the device has raised numerous concerns among privacy advocates, particularly in light of Microsoft's reported compliance with the National Security Agency's PRISM program.
If it makes you feel any better, Microsoft has vowed to "aggressively challenge" any government attempt to spy on its customers using Kinect sensors. "Absent a new law, we don't believe the government has the legal authority to compel us or any other company that makes products with cameras and microphones to start collecting voice and video data," a company representative told the Verge this month.
If that doesn't allay your fears, you can visit Microsoft's Xbox One privacy page.
Got a news tip? Send me an email. Follow me on Twitter: @christopherzara
© Copyright IBTimes 2023. All rights reserved.