Zika In The US: Most Americans Want More Federal Money To Combat Virus At Home Amid Squabble In Congress, Poll Shows
Most Americans want the federal government to increase funding to combat the Zika virus, a national poll released Thursday indicates, even as Congress for months has been locked in a stalemate over the matter. Meanwhile, the public's overall knowledge about the virus and its effects remains patchy.
The findings are part of the June edition of a survey of public opinion on topical health news and issues that the Kaiser Family Foundation, a California health policy nonprofit, conducts every month.
According to the survey, 85 percent of those polled have heard of Zika, and 72 percent said the government should invest more money in preventing it from spreading in the United States. Democrats were more likely to support such funding than Republicans, with 80 percent saying the U.S. should spend the money compared to 66 percent of GOPers.
Similarly, 73 percent of respondents said the U.S. should invest more money in Zika-related research, with more Democrats (81 percent) supportive than Republicans (68 percent).
The partisan divide deepened when respondents were asked whether the government should help women in affected parts of the U.S. with reproductive health services like access to family planning, contraception and abortion. Among Democrats, 81 percent said it should, compared to 46 percent of Republicans.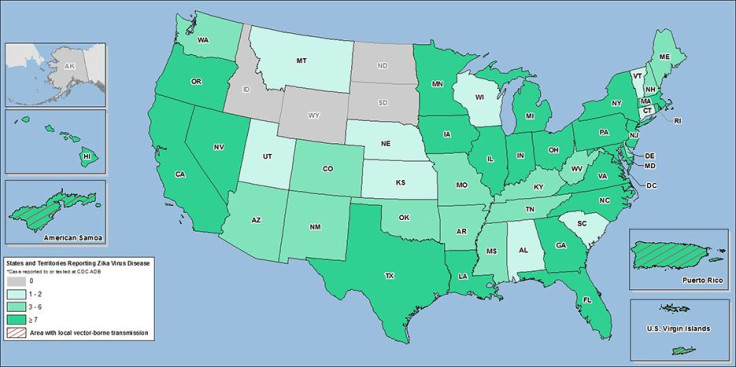 Although 59 percent of those surveyed said, accurately, that the virus was linked to birth defects, Americans are less clued in about the other effects or characteristics of Zika. In a minority of adults, the virus has been linked to muscle weakening and paralysis, but just 13 percent were aware of that. (The vast majority, 80 percent, of those who contract the virus show no symptoms).
The virus can also be transmitted sexually, which only half of those surveyed knew. The virus is primarily transmitted by the Aedes aegypti mosquito.
A majority of Americans continue to track news about the virus closely, the survey also found. In June, 57 percent of those polled said that they followed Zika-related news. In April, 61 percent said they did, slightly more than the 54 percent in March and 57 percent in February who said they paid close attention to the topic.
When asked whether any cases of Zika had been diagnosed in the U.S., 66 percent answered yes, correctly. A tenth said they did not know, and 15 percent said they had not heard or read about the virus. Nine percent answered incorrectly.
Congress failed to agree Tuesday on a $1.1 billion measure to fund efforts to combat the Zika virus after Senate Democrats blocked a measure they said contained "poison pills" like eliminating funding to the national health provider Planned Parenthood. U.S. President Barack Obama initially asked Congress in February for more than $1.8 billion in emergency funding to respond to the Zika virus, but Republican leaders have balked at the request, often demanding that the U.S. first draw on unused funds allocated to combat the Ebola virus.
The U.S. had no locally acquired cases of the Zika virus, as of June 22, although it has 819 travel-related ones. So far, 265 pregnant women have laboratory evidence of a possible infection, according to the U.S. Centers for Disease Control and Prevention. In U.S. territories, including Puerto Rico, 216 pregnant women had laboratory evidence of possible infection.
© Copyright IBTimes 2022. All rights reserved.
FOLLOW MORE IBT NEWS ON THE BELOW CHANNELS